How Tall Is Ashley Tisdale
How tall is Ashley Tisdale
American Actress known for roles in High School Musical and Phineas and Ferb. She wrote in a teen magazine fact sheet 5ft 3, although she once said 'just about 5ft 3' and in 2021 on an Instagram Video said "I'm very short. I'm Five-Three".

Photo by kathclick/BigStock.com
You May Be Interested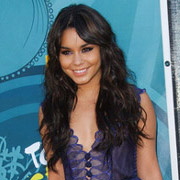 Vanessa Anne Hudgens
5ft 1 (155 cm)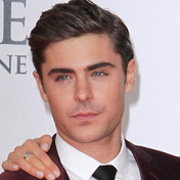 Zac Efron
5ft 8 (173 cm)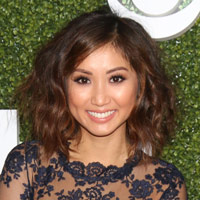 Brenda Song
5ft ½ in (154 cm)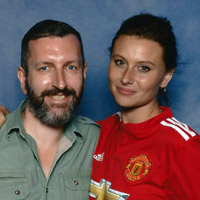 Alyson Michalka
5ft 8 ¼ (173 cm)
Add a Comment 128 comments
Average Guess (33 Votes)
5ft 2.46in (158.7cm)
Realist said on 21/Feb/23
Always thought she was 5'3 lol.
Smithy said on 14/May/22
She's 5'3" (160 cm). She's not very short, she's average.
Elene said on 30/Aug/21
Miss sandy cowell nice to meet you too,you are such a nice person and I agree with you.
Elene said on 10/Aug/21
Yes,nik,I agree,I am around 5'3,yes,I am definitely below average,but no one has ever mentioned that I am short.
Nik Ashton said on 8/Aug/21
@ Elene – You are right there, it may be at the very top of the very short range for men but it's at the bottom of the average range for women.
Miss Sandy Cowell said on 8/Aug/21
Ashley has a very pleasing little face, the sort that gives you a lift just by setting eyes on the lady!
Miss Sandy Cowell said on 8/Aug/21
Too right, Elene! 5ft3 isn't very short by any stretch of the imagination, except if you're a bloke. It just about scrapes into the petite range for ladies' clothes.
I've called 5ft3 'tall petite' before and my 6ft-6ft1 male friend didn't disagree. It's the height I used to be first thing in the morning, though it was often 5ft2.5. At night, I'd was never more than 5ft2, but I went by my tallest height because I thought it was the right thing to do. After back problems and a hip replacement operation, I'm 152cm now at 5.10pm.
Nice to meet you, Elene, and I enjoy reading your comments. It's good to see height from the perspective of another woman.
5ft2.75 for Ashley. 😁👌
Elene said on 7/Aug/21
5'3 isn't very short
the name's Sam said on 20/Jul/20
158 cm fits her well
Nik Ashton said on 16/Jul/20
She could be 5'3" in the morning!
Miss Sandy Cowell said on 2/Jul/20
💐🎂🎁🎈 Happy Birthday Ashley 🎈🎁🎂💐
Wishing Ashley Tisdale a wonderful 35th Birthday!
5ft2.5 😁🎊👍 She does look like she's well and truly on tiptoes in the above picture, yet still cuts a tiny figure, hence the lower popular vote.
Nik said on 20/Feb/20
I will offer her 500 eighths of an inch and her 125th comment!
Miss Sandy Cowell said on 14/Dec/19
I've heard of Ashley Tisdale and, until now, I had no idea of what she looks like. She's very pretty indeed and I will give her a height estimate for 5ft2.75. 🌹😁🌸
thi said on 8/Jul/19
how tall is this guy next to Ashley? Click Here

Editor Rob
Could be over 6ft there
Roza said on 8/May/19
She is at most a inch taller than vanessa hudgens, if Vanessa is really 5ft 1 (even though many think she is under 5'1) then Ashley is at most 5'2. But for both of them I think that Vanessa is more likely 5'0.5 and Ashley is more likely 5'1 -5'1.5
Michael 5'10", 178 cm said on 16/Dec/18
She's not the full 5'3″, Ashley is only a little bit taller than Brenda Song. Ashley Tisdale is 5'2″ or 5'2.5″.
RennyD said on 13/Sep/17
My dad met her and said she is around 5'1.5-5'2 she isn't 5'3
Kelly said on 11/Jul/17
She is 5,2 and no offensive but.. in the movie Vanessa is a smidge taller in the 2nd movie when near the pool
Kelly said on 3/Jul/17
Only a little bit taller than Vanessa 5,3
Elle said on 3/Apr/17
If she's 5'2 then how tall is her husband Christopher French?
Juloe said on 16/Mar/16
Too many girls now a days are too tall!!
yomama said on 28/Nov/14
ashley tisdale is 157 cm or 5'2 ie the height of sarah hyland going by this picture definitely.
someone said on 2/Nov/13
she looks 5'1-5'2
Caroline said on 9/Jan/13
Look at this picture, she's noticeably taller than Sarah Hyland and she's bending her knee.. So I guess 5'3 is right
Click Here
marla singer said on 22/Sep/12
Rob how can she be 5'3″ if Vanessa is a smudge shorter (1-1.25 inch) and listed 5'1″? Click Here
If she's 5'3″ then Vanessa is 5'2″

Editor Rob
5ft 2.5 for her might be reasonable, the 'just about' 5ft 3 quote covers that really.
Aria said on 6/Jun/12
Yep she's 5'3″ exactly: Click Here
celebcomment said on 12/Feb/12
ashley is 157 or 5'2 , because sarah is 5'2 and their same height ot maybe ashley is 1 sm taller
Click Here
star 1 o 1 said on 15/Dec/11
Eeally she is five three i thought she was taller
angelica said on 5/Dec/11
Ashley Tisdale cannot be 5.3 because 5'2.5 Haylie Duff is noticeably taller than her. Ashley is closer to Vanessa's height, somewhere around 5'1.5-2. Check the pic
Click Here
katerinahatz said on 12/Aug/11
@Tony Greene 5'8" is a joke.
Caps said on 21/Jun/11
katerinahatz that link doesn't work. May be the FB page that is locked.
When I checked 1 pic of Ashley & Selena in Google Click Here it seems Ashley is wearing platform heels still an inch shorter than Selena with smaller heels. So Ashley is may be 5'2″ max. She is beautiful.
Caps said on 19/Jun/11
Another pic showing they are almost the same height.
Click Here
Caps said on 19/Jun/11
I always thought Ashley was atleast 5'2.5 but when u compare her flat shoes pics with Vanessa it seems they are almost the same height. May be Ashley is a smudge tallerClick Here
Probably 5'2″ barefoot and Vanessa around 5'1″
dana said on 30/May/11
she cant be 160, cos she is the same height as hudgens, who is 155 cm tall.
here you have hudgens with greene (164 cm )
Click Here
10 cm difference between them, so hudgens IS actually about 155cm tall.
then you have hudgens,efron, and tisdale.
Click Here
efron supposedly is 173, say that tisdale and hudgens are 160,with high heels on,they are 170, so how can there be such difference between them and efron. there are about 10 cm difference between them.
tisdale and hudgens are 155 both. with high heels on, 165cm tall, efron 173,with shoes on,lets say 175 cm tall, and there you have the 10 cm difference between him and the girls.
downgrade tisdale.
Aria said on 17/Apr/11
She's definitely 5'3″
Click Here
celebcomment said on 5/Apr/11
look too her and Emma Lahana -her sister in Hellcats, who is 5′ 1½" (1.56 m). Actually both is the same height
celebcomment said on 30/Mar/11
i think she is 5'2, because look her photo near Cameron Goodman(who's listed 163), so 5'2 seems right for Ashley
tall said on 24/Jan/11
id say shes higher heeled here but still shorter than 5'3 host Click Here
shortie said on 18/Nov/10
Ashley is 5'3″. I meet her at SFU filming for hellcats and she's exactly the same height as me and I'm 5'3. I always thought she was taller but she had to stand on boxes while filming dialogue.
props to shorty for saying how wonderful it is for short people to be in the industry too!
dress designer said on 8/Jun/09
ashley tisdale is a little bit over 5.2 . but no not 5.3
vanessa hudgens is exactly 5.2.
Hayden panettiere 5.2
Brenda said on 30/Apr/09
i think skinny is when your bones are out there.
ashley and vanessa are skinny there just thin and it looks good on their height because they are short. i my self im 15 5'0 an di weigh 95 pound but it doesnt look bad on me because im short and on them either
Jessica said on 22/Mar/09
You can't really tell based on pictures and when you see them.
I mean unless you actually measure how tall she is then you'll know.
Posture and body type can effect how tall you "look".
I'm only 5'0″ but sometimes people think I'm 5'3″
Weird.
erica said on 20/Feb/09
I wanna say 5'2. Ashley herself said that she's very short. She just inherited long legs from her mom. But 5'3 might be right. As for what she looks like on tv, actors are made to look taller or shorter with camera angles so you can't get accurate height measurements from tv.
John said on 17/Feb/09
Hello D:
Please visid Dictionary.com to understand little more about word skinny: Click Here
It's like using word plump for regular body.
One more link:
Click Here
Skinny is negative word, and is used for sick thin people. I understand that today's average Americans standpoint is distorted on what is normal, what is skinny and what is fat. If someone can say that Kobe Bryant is skinny, then we should ask what is normal or well built. It's not big surprise if 55% of Americans is OVER HEALTHY weight – its not visual/biased measure, it's objective measure – that you think that Zac or Ashley is skinny.
If we do look at people we should do it right, by measuring his/her BMI. Id say that Zac and Ashley are FIT, what they really are, because they're BMI is just in Normal weight. So, calculate BMI, it you are under 18.5 – you are skinny, if you are from 25-29.9, you are fit or well built, if you are over 29.9 you are fat. That is the truth, what knows any human who cares his health. You didn't know that?
d said on 5/Feb/09
john. you don't have to be anorexic with your ribs showing out to be "skinny" or thin or slender, jeez. get your definitions right.
John said on 26/Jan/09
Hello,
To all who is saying that Ashley, Vanessa or Zac is SKINNY, you are wrong. Skinny is when you see the bones or ribs. Since you can't see those body parts noticeable on neither of them, you can't they are skinny.
Mainly people are saying skinny, because they are jealous, and wish they've got that type of body them self. Ahh you can have one, but you need to workout and stop to eating like bear before winter. Got that?
noname said on 26/Jan/09
Hello,
To all who is saying that Ashley, Vanessa or Zac is SKINNY, you are wrong. Skinny is when you see the bones or ribs. Since you can't see those body parts noticeable on neither of them, you can't they are skinny.
Mainly people are saying skinny, because they are jealous, and wish they've got that type of body them self. Ahh you can have one, but you need to workout and stop to eating like bear before winter. Got that?
lily said on 22/Jan/09
Avi: she is not taller than miley cyrus. in season one of hannah montana when ash appears on the show, miley and ash are the same height. and miley has grown much since, ashley hasn't. now miley is like 3 inches over ashley.
lily said on 17/Jan/09
i have a picture of vanessa ashley and zac. u can see there's not much of a difference between vanessa and ashleys' heights. and Rob can u tell me how much height do these heels add to your original height coz i've got some heels like these n it would be nice to know
Click Here
Avi said on 17/Jan/09
I,think she is taller than miley cyrus.she is approx 5.4&1/2 foot
lily said on 12/Jan/09
i thought she was tall too cuz phil lewis is like 5'6 and on the show when they're standing together, ashley appear to be only an inch or so shorter. but what about brenda song? she claims she's 5'2, but in dc games she's got only an inch over adrienne bailon who's 4'11? i dont know, it appears most of celebs lie about their heights.
5 ft 3 said on 11/Jan/09
Ashley's legs are really skinny and kinda long too, so she just appears longer. But when she's next to Vanessa Hudgens who has average legs for her height, she's only a little bit taller.
Doris said on 5/Jan/09
In an interview she said that she had long skinny legs so I am surprised to see 5'3. i thought she'd be tall-guess i was wrong!
Marllon said on 4/Jan/09
That's inaccurate. The average female in the U.S. is 5'4.6″, and the average male in the U.S. is 5'9.2″.
sataya said on 31/Dec/08
I surprise how short everyone on TV is. Im 5'7 and 16 yrs old. the average women is 5'6 and the average man is 5'8.
lily said on 23/Dec/08
i'm 5'1. there was a girl in our bus that looked like she was 5'3 or something coz she lloked taller than me. then one day we were standing together and she's the same height as me. some people just LOOK tall. no biggie.
Taylor said on 23/Dec/08
Short. I saw her at Kitson yesterday. I am 5'6 and she must have been 5'2? 5'1.5? Around there. very very small.
pixar said on 11/Dec/08
how is 5'3 tiny? the average height in america is 5'4. she's on the short side but not by much.
haha said on 24/Nov/08
i met her, shes 5'1 max, girls always think they are taller then they are im 5'6 not a tall guy and i have a friend who is 5'2 and swears shes the same height as me
Becky said on 21/Nov/08
Ashley Tisdale looks much taller on camera when wearing high heels because of her skinny body structure and plus, with her tallness on camera she could easily tower most people who are either shorter or taller than her except for people who are much taller than her like a girl who is 5'10" to 6 Feet!There is a girl at my school named jessie madris and some people think she's taller than me in high heels,but what i think is that she looks very short in high heels like a woman who is 5'0″ or 4'11" or shorter in high heels and what i saw not very recently is her being almost as tall as a very tall girl or even a couple of inches taller than that!When you're a short person and you wear extremely high heels, you could easily tower people whether they are shorter than you or taller than you and not only that, you could be almost as tall as really tall people(only thin girls who are petite can do that)When you're 5 ft. 3, you tend to look pretty average to tall depending on how high the heel is or maybe very tall depending upon your body structure!If Ashley Tisdale went to my house and she was walking, standing, or probably cooking near the microwave and the stove, her head would be pretty close to mine!
Devon said on 14/Nov/08
Im 5`0 FT Ashley is three inches taller than me
anonymous said on 12/Nov/08
Vanessa Hudgens is taller than her and yet you said she was 5'1″
Scarlett said on 6/Nov/08
I'm 5″7. why is everyone on HSM short? Lol. I totally thought most of the girls were around 5″6.
Anonymous said on 6/Nov/08
She looks 5'3″. About her looking taller. I'm 5'2.5″ exactly, and people have guessed me to be 5'5″-5'6″. It sounds crazy (I don't wear heels either), but they always say I seem taller because:
1.) I'm thin.
2.) I have a small frame and longer legs.
3.) My personality is strong and I "act" taller.
4.) I have authoritative positions.
If you've noticed, you will always tend to cite people you hold in high regards as taller than what they are by a few good inches.
Becky said on 4/Nov/08
I always thought Ashley Tisdale was about my height but then i realized when i looked up her height on the internet it was 5'3″ i think she looks much taller than 5'3″ like 5'5″ or 5'6″, but with heels she can make a tall girl or a short girl or a girl that's about my height seem very short compared to her!I'm 5'5″ and because of my curvy frame people think i am either 5'4″ or 5'4.5″ or some people can't tell if i am either 5'4″ or 5'5″ and others, well they think i am the height i claim!
keri said on 20/Oct/08
i just stood next to her at lax this morning. she is taller than me by a smidgen, and i'm 5'2″. i would say 5'3″ or maybe 5'3 1/2″ but that's pushing it.
Kate said on 19/Oct/08
Wow, ashley looks alot taller on tv, my sister got to see her and she said she's really tiny. I guess movies are half fake if they cant show what the real height i for the actors.
FiveOne said on 16/Oct/08
5'3″ seems right for Ashley. There is no way she is 5'4″ or taller . . . Ash is very thin and that makes her seem taller. I'm also thin and ppl think I'm taller because of it . . . They guess that I'm an inch taller than my actual height. 🙂
Lily said on 11/Oct/08
yeah, i think 5'3 is about right. she just looks taller than that cause she has long legs and she's also very skinny. and when you see vanessa and ashley together, ash is just a bit taller than vanessa. and vanessa's like only 5'2.
jmv said on 11/Sep/08
i think 5'2 exactly. she just has long legs for someone her height. i'm actually no taller than 5'1 1/2 but people assume 5'2-5'4 because i have a long torso. but put me next to someone that height and it's clear how big of a height difference there is. she is 5'2 exactly just with long legs so that makes her look 5'4-5'6
Anonymous said on 4/Aug/08
"someone: but she looks way taller than just 160 cm. "
LOOKS can be deceptive. Ashley wrote down herself that she is 5'3″. And she definitely doesn't look taller than 5'3″ next to her 5'1″ or 5'2″ co-stars.
Anonymous said on 3/Aug/08
hey 160cm isn't that bad i believe she is that height and maybe the Sprouse brothers too.
someone said on 21/Jul/08
she looks taller than that, like 5'4-5'5. i dont know what you people think, but she looks way taller than just 160 cm
Anonymous said on 13/Jul/08
She is same height as the sprouse twins, which people argue if they are even 5'0", id say the are just about 5'0" – 5'1" and Ashley is the same height as them Click Here she needs to be downgraded an inch atleast
Anonymous said on 7/Jul/08
I knew it Rob she isn't 5'3" and she was somewhere around 5'2", Click Here If you have Monique at 5'2" then you have to downgrade her by a bit otherwise you've got these heights terribly wrong, she needs to be atleast downgraded to 5'2.5" or 5'2"
Catherine said on 3/Jun/08
Vanessa tries to make herself seem taller than Ashley in pictures and in the movie, but really she is at least an inch smaller.
charlotte said on 1/Jun/08
i think she is 5'4.
everyone is saying shes like 5'1-5'2. thats crazy, you people dont understand that somebody who is 5 ft is SHORT. like they look very very short. and ashley next to her boyfriend is like 5 inches apart..and he is like 5'9.
brother_h said on 4/Apr/08
wow lmfao 5'6? lucas grabeel is 5'6 and hes taller than ashly.
she doesnt tower vanessa they're almost the same height and vanessa is 5'1.
sara said on 3/Apr/08
people need to relax and stop assuming that most celebs inflate their height! No offense to taller girls, but i love being just under 5'3, and i would definately not want to be like 5'8. And why does everyone keep saying stuff like " she admits to being 5'3 or 5'2 " ! It's not something that you should have to admit, like you're ashamed of it or something.
lee said on 2/Apr/08
Ashley is 5'6″ she towers over vanessa ann hudgens who is 5'3″ I myself am 5'6″ and know she would be no smaller than me
dsfkdsf said on 1/Apr/08
i cant believe that she is just 1.60 cause i have a classmate who is 1.62 but she's absolutely small. and ashley looks cute at photoes. better she is 1.64 or 1.66 😀 what du u think?:)
brother_h said on 20/Mar/08
to ash
The webpage cannot be found
Lauren. said on 21/Feb/08
To Hero:
You're extremely gullible to believe that Vanessa is taller than Ashley.
If you look closely at the pictures, Vanessa is walking a tad past Ashley, creating the illusion that she's taller.
Get your facts right.
hero said on 1/Feb/08
look here: Click Here she's shorter than vanessa
ash said on 30/Jan/08
look here . Click Here
brother_h said on 28/Jan/08
corbin bleu is 5'7, theres a pic of him with a 5'6 girl and hes stretching his body upwards to appear taller.
zac is 5'6, if he was 5'8 then john travolta would be 6'2, which he is not.
ashly is 5'2. she isnt much taller than vanessa and on that hotel show(with the twin kids) theres a ep of a twins convention and theres this good looking twin and this geeky ugly twin. the geeky ugly twin is 5'8 and look how much taller he is than the girls.
dont believe everything u read from hollywood or american magizines.
Ros T said on 26/Jan/08
i think ashley really is 5ft 3in coz if u look up her height they all say 5ft 3in. i think its really good that she's consistent and therefore probably truthful about her height. I dont think anyone shud really b judgemental about height coz it's not like they can actually do much about it. and yes i think vanessa is about 5ft 1 or 2in coz she luks a bit shorter than ash. but zac and the others dont seem that much taller than them eventhough they r supposed 2 b like 5ft 8in or taller.
Kad said on 6/Jan/08
wow, SOS. you're in the wrong place if you aren't here to discuss heights.
*coughs*thisiscelebheights.com*coughs*
SOS said on 5/Jan/08
SO WHAT IF SHE IS 5 FEET 3IN BIG WHOOP I KNOW SHE IS KOOL BUT WE DO NOT NEED TO MAKE A BIG DAEL ABOUT HER HIGHT
anonymous said on 19/Dec/07
she is around my height. thats soo cool. i love ashley tisdale. she is sooo famous and yet totally down to earth that is amazing. i was sooo close to her. it was at my mall she was doing a concert and me and my friend were like in the first or second row and she smiled at me. i wanted her to wave but i figured a smile was good enough because i will probably never be that close to her again..LOVE YOU ASHLEY YOU ARE MY IDOL Antron said on 7/Dec/07
I think she is slightly under this,
Also Efron is 5'8″ Corbin Bleu slightly shorter lets say 5'7." I dunno the others
Anonymous said on 5/Dec/07
High School Musical Cast:
Zac Efron: 5'10
Vanessa Hudgens: 5'4
Ashley Tisdale: 5'3
Corbin Bleu: 5'10 (i think thats because of his hair lol)
Lucas Grebeel: 5'8
Monigue Coleman: 5'2
I might not be right, this is what i've heard. Ashley, Vanessa and Zac say they are those heights i just wrote.
shane said on 2/Dec/07
your a pretty girl I see you on the suite life and your always looking good p.s your really pretty.
Anonymous said on 30/Nov/07
Somebody had a growth spurt.
with Hayden Panettiere (2005):
Click Here
with Hayden Panettiere (2006):
Click Here
brother_h said on 31/Oct/07
the brother on hannah montana is 5'3.
miley is like 5'5 now. ashly tisdale has an inch over brenda song in the suite life of zach and cody. and brenda is like 5'1-5'0. so ashly would be 5'2-5'1
ithinkaboutthisscoop said on 26/Oct/07
my friend met her and said she was like my size (5'2″)
curiosman said on 24/Sep/07
Ashley and Vanessa with the same heels.Ashley looks at least 1.5in taller ( may be 2 in) so if Vanessa 's 5.1 so Ash is about 5ft2.5 – 5.3
Look :–>Click Here
carla said on 22/Sep/07
I think she's more 5″2, really. As to Miley..I'm pretty sure she's around the same. As mentioned before, these Disney chicks are short. But Miley is only 14, remember. And Ashley is 22.
6'3" JK said on 13/Aug/07
Im really starting to think she is more 5'2.5" and not 5'3",
Anonymous said on 10/Aug/07
Ashley Tisdale next to Catherine Zeta Jones in a T-Mobile Commercial:
Click Here
anon said on 8/Aug/07
miley is 5'5 and is taller than vanessa hudgens, so she must be like 5'4 or 5'3
face said on 4/Aug/07
I think Miley is in a growth spurt look a pics of her from season 1 compared to her TV brother then campere them to season 2 ., He is suppose to be 5'5 so I think she is now 5'6 min
fatima said on 28/Jul/07
i haven't ever met them but in a picture i saw miley and vanessa together and they both were wearing sneakers and miley looked exactly 3 inches taller, so yea i would say miley is 5'4 and vanessa is somewhere around 5'1 and i also saw miley cyrus and ashley tisdale on mtv and miley was looking 1 inch taller and i think they were wearing heels but miley still looked an inch taller so i guess if miley is 5'4 then ashley should be 5'3
Jaee said on 2/Jul/07
Anon, the picture clearly shows Miley's shoes, and they're basically flat, not heels of any sorts. Miley can't be 5'1; max is 5'5.
Anonymous said on 2/Jul/07
I think the "thing" that you read was referring to Billy Ray Cyrus as 6'1″ not Miley. Even though that's still 1 inch too high for the Achy Breaky Heart singer.
Michelle said on 27/Jun/07
I was looking to see how tall Miley was. One thing said she was 6'1!
selena said on 20/Jun/07
miley is 5'4 which is 163 cm and vanessa can't be 5'4 she's so much shorter than miley she's obviously about 5'2
anon said on 19/Jun/07
Click Here
miley with fergie and they have similar shoes (mileys heels are kinda hidden) so miley is around 5'2 and vanessa is shorter than miley so around 5'1? and ashley is shorter than miley too so 5'1.5?? idk
Nani said on 27/May/07
She 5'2 tops. Vanessa claims she "5'4" that makes no sense if she's shorten than Ashley. Vannessa is 5′-5'1 actually while Ashley is 5'2. Some of you are forgetting that these girls wear high heels most of the time!
Ash, Fan said on 26/May/07
What issue of Bop is this pic from? I'm only an inch shorter than her and I'm like 10 years younger (she's 23 right?)
#1 fan said on 3/May/07
just so everyone knows this when she said she had a condition of being irreguralry short on Disney Channel Games she was just joking. It wasn't trubut yes she might be kind of short but that is nothing abnormal so everyone can stop freaking out about it. thanks 🙂
ellen said on 27/Apr/07
dear ashley t i did a presention of your song be good to me is popualr
but i thought i could to it for talent show how do you get the words where
your singing if anyone knows please write me and tell me thank!
Stephanie said on 20/Apr/07
Ashley Tisdale is taller then me
anonymous said on 6/Mar/07
well beleive me i am saying the truth.vanessa is 5'1. and shley , who always seems taller is 5'3. i saw both of them in a conceert and shley was taller.with heels. well that's a different story.
Clemintine said on 6/Mar/07
She looks about 5'2 to me. But she is a short girl. I know that.
Anonymous said on 20/Feb/07
She doesn't have a "condition". It was a joke! But she is short–around 5'2-5'3″.
anonymous said on 3/Feb/07
yeah i saw that interview thing and she did say that she had a condition that her height is very short and she said that she isnt as tall as she looks on tv
so i wud say tht she she is 5'1 or 5'2 max
Cupid said on 28/Jan/07
Ashley tisdail clames to be 5'3 but it seems she grow up a little she seems like she is 5'6 Because vanessa hudgens is 5'3 it says in The encycoplydia and if u see a picture of Ashley and vannesa , Ashley looks a lot more taller than her and A picture of Brenda Song and Ashley , Ashley is way taller than Brenda
Cyrus lover said on 20/Dec/06
I really want to know the height of Miley Cyrus. Some things say she's 5'2, some say 5'4,and some say 5'5. I don't know which website is telling the truth.
Anon said on 3/Nov/06
In a Disney Channel Games interveiw Ashley Tisdale admitted to having 'a condition' and shes in a group called SAA/CAA (?/Anonymous/Actors) along with Brenda Song
megan said on 8/Sep/06
I am the same height as you.I think it is pretty cool to tell what your real height is.I hope you luv my comment.Luv you guys.Oh yeah I think you guys are great actressses.I hope you like my comment.Oh and my friends are obsessed with you guys.Ma y God bless you with anything you may need in life.
Anonymous said on 2/Sep/06
she seems taller than vanessa..who claims she's 5'4..
im confused.
Anonymous said on 29/Aug/06
actually miley is a bit smaller than 5'4.5 shes around 5'3 to 5'3.5
ayushi said on 24/Aug/06
ya she looks 5'2.5″ saw her in a mall.
RentGirl said on 2/Aug/06
She's the same height as Raven Symmone (5'2 1/2) maybe a smigen shorter.
ayushi said on 2/Aug/06
she is 5'2 n looks like 5'5 wid heels
diana said on 1/Aug/06
next to Vanessa Anne Hudgens and Brenda Song (both 5″1) they all look the same size, Ashley making having an inch on them. I'd say shes 5″2.