Octopus Heels, Anyone? 15 Weird Shoes You Won't Believe Are Real
You might be a little scarred after this, but at least we warned you.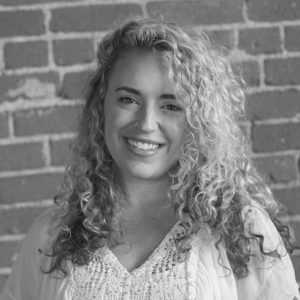 Madilyn Smith
In the age of the internet, there is no shortage of strange things to stumble upon. From scary stories about witch babies to silicone piggy steamers, we pretty much have unlimited access to all things odd.
And if you're into this sort of stuff, then you're in luck because we've compiled this list for you.
Here is our take on 15 weird shoes that will make your soul quiver.
1 Octopus Heels
Photo via Instagram @orcanut
First of all, how in the world would this stay on? Secondly, why?
If "Under the Sea" is your ringtone and you absolutely love discomfort, then try these tentacle-tastic treasures.
2 Bootylicious Heels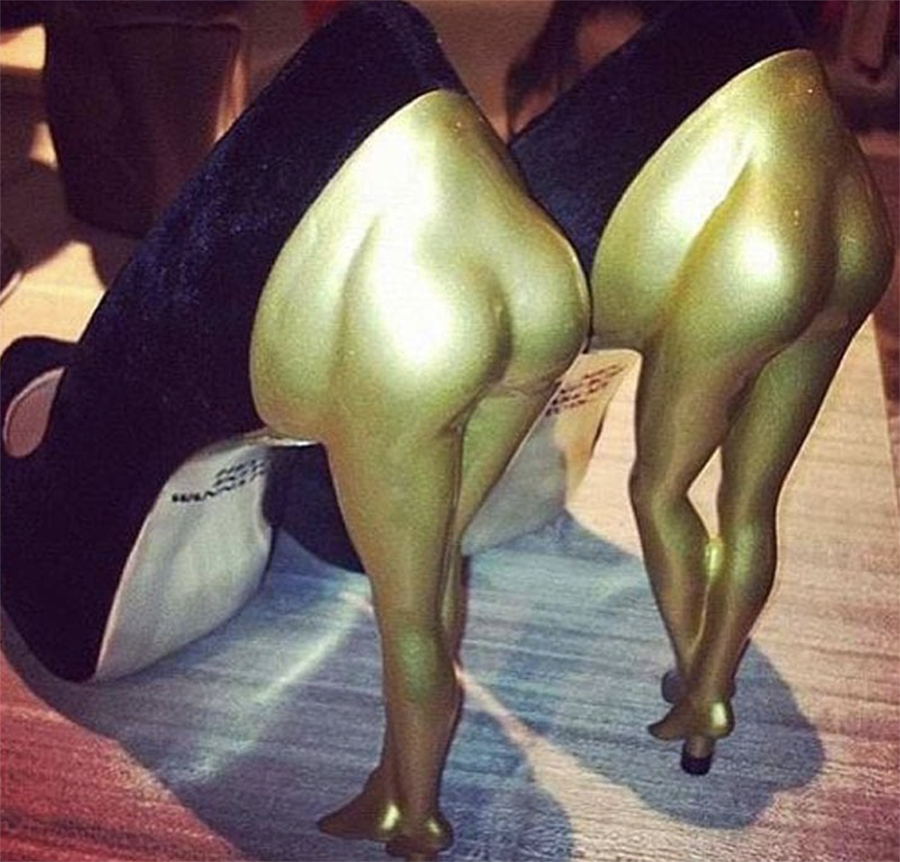 Photo via Instagram @antoniomancinelli
Sure, heels alone are going to make your booty pop, but why should we (people) have all the fun? Heels can #werk it too.
3 Barbie Head Shoes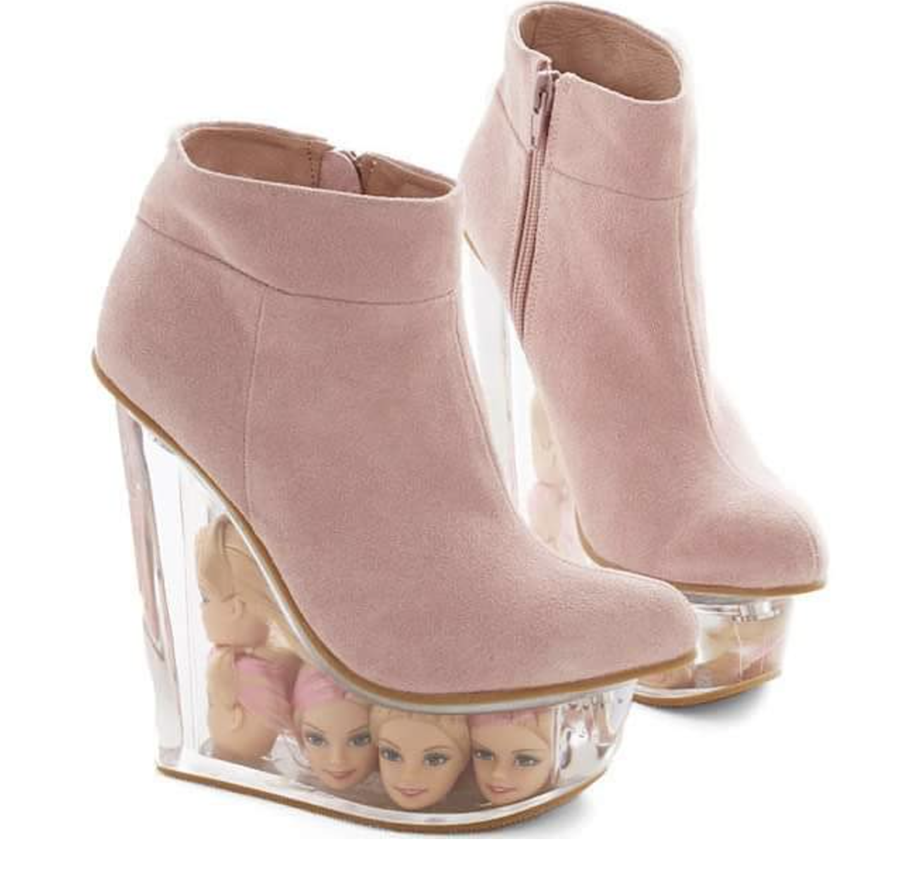 Photo via Instagram @missmegan_mm
Remember when your little brother ripped all the heads off your Barbies as a kid? This is where they went. If you want that nostalgia wrapped up in a super creepy way, then give these weird shoes a whirl.
And you know, setting the decapitated heads aside, the shoe itself is actually quite cute.
4 Teeth Clogs
Photo via Instagram @vix_peculiar
Need a reminder of your yearly checkup at the dentist? These awkward Irish step clogs have got you covered. They are certainly implanted in our memory.
5 Footloose and Fancy-Free Sneaks
Photo via Instagram @lizocha
Seriously, this is just sick and wrong. What is the purpose of wearing shoes that are just uglier versions of feet?
6 Fur Baby Heels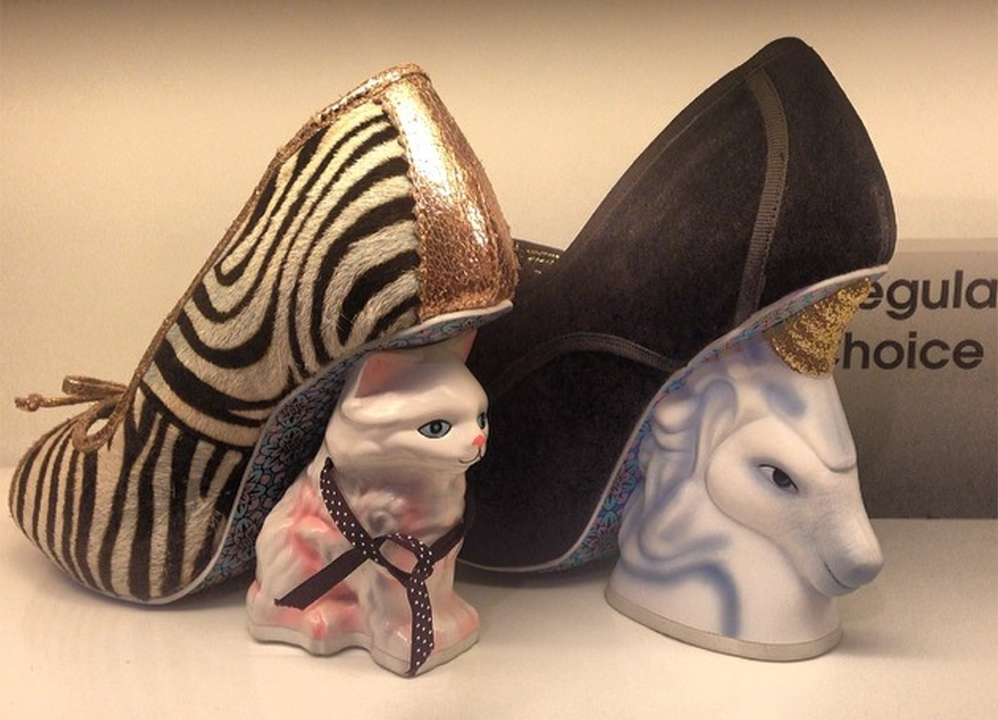 Photo via Instagram @lienalena
When you want to give the knick-knacks in your Nana's china cabinet a new lease on life, try these on for size.
7 Monstrous Platforms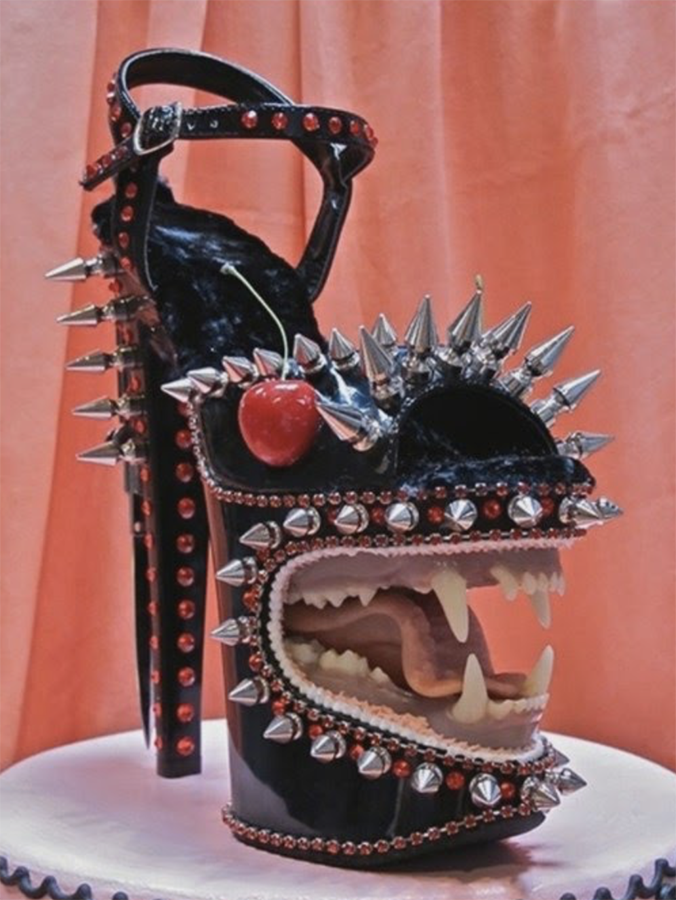 Photo via Instagram @dreamsmakeup
Want to be a foot taller and simultaneously terrify anyone that crosses your path? This looks like it'll do the trick.
8 Noodle Boots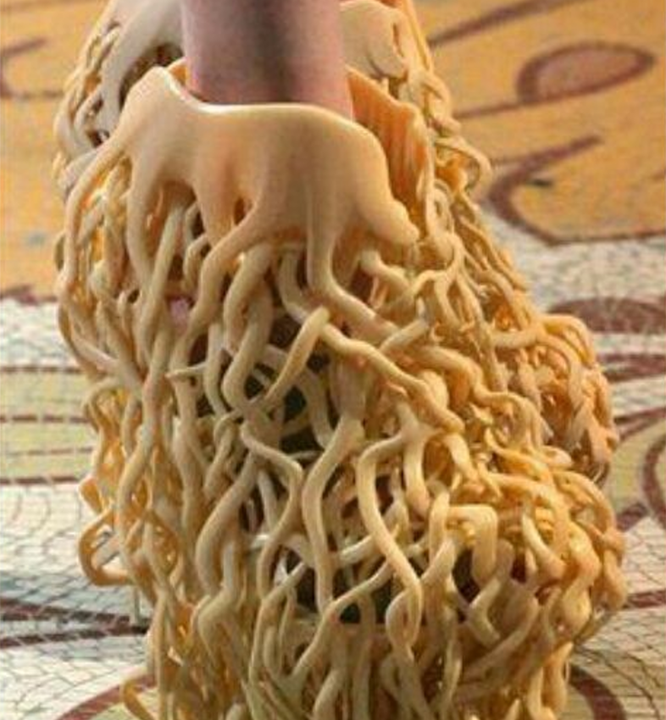 Photo via Instagram @mikhailchege
When you're all about carbs, but fashion is life.
9 Alien Stilettos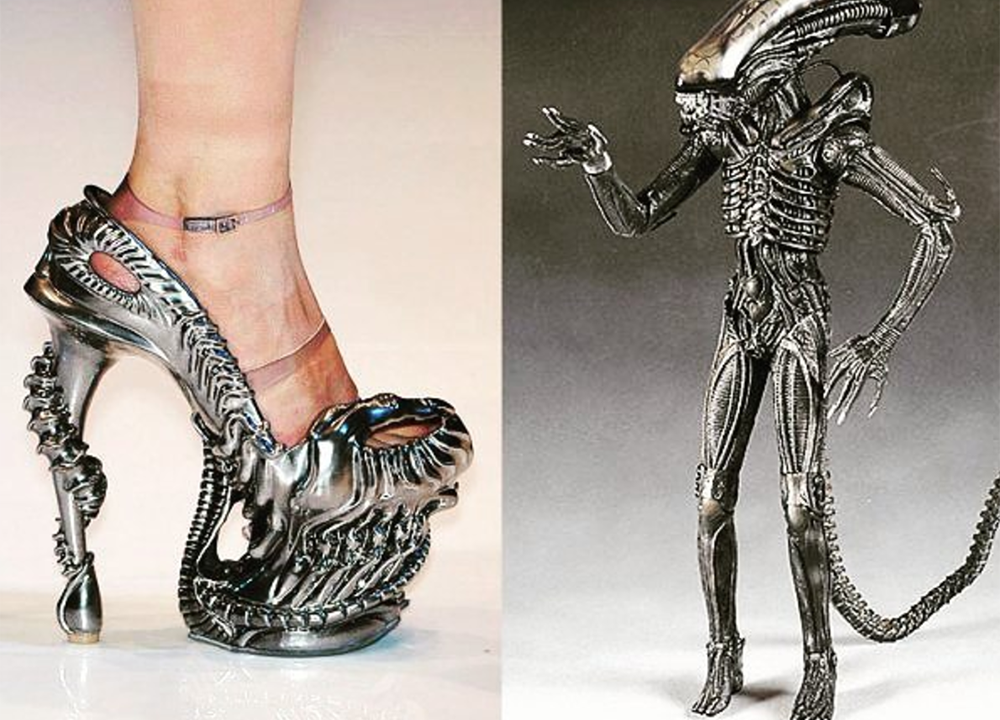 Photo via Instagram @modadessubculturas
These other worldly kicks will come in handy if a showdown with the Predator is in order.
10 Glam Alien Platforms
Photo via Instagram @weird_shoes
No lie, these are actually pretty fab. They're almost hypnotic. Where do your toes go in these giant bedazzled horse hooves? Nobody knows.
11 The Snake Heel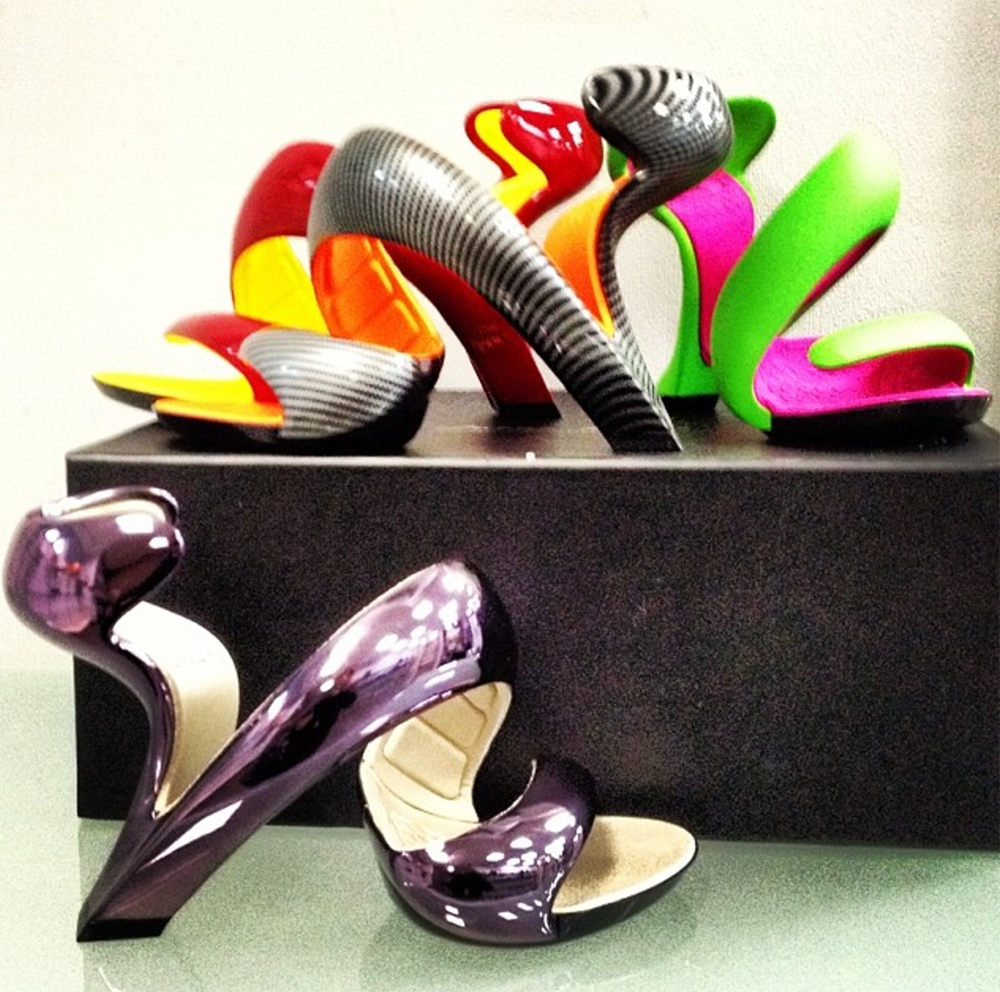 Photo via Instagram @marianasilence
Okay, these are not totally hideous, but there's just one minor detail. How does this shoe actually support a human foot? The mystery continues… Get your ankle brace ready!
12 Cameltoe Chucks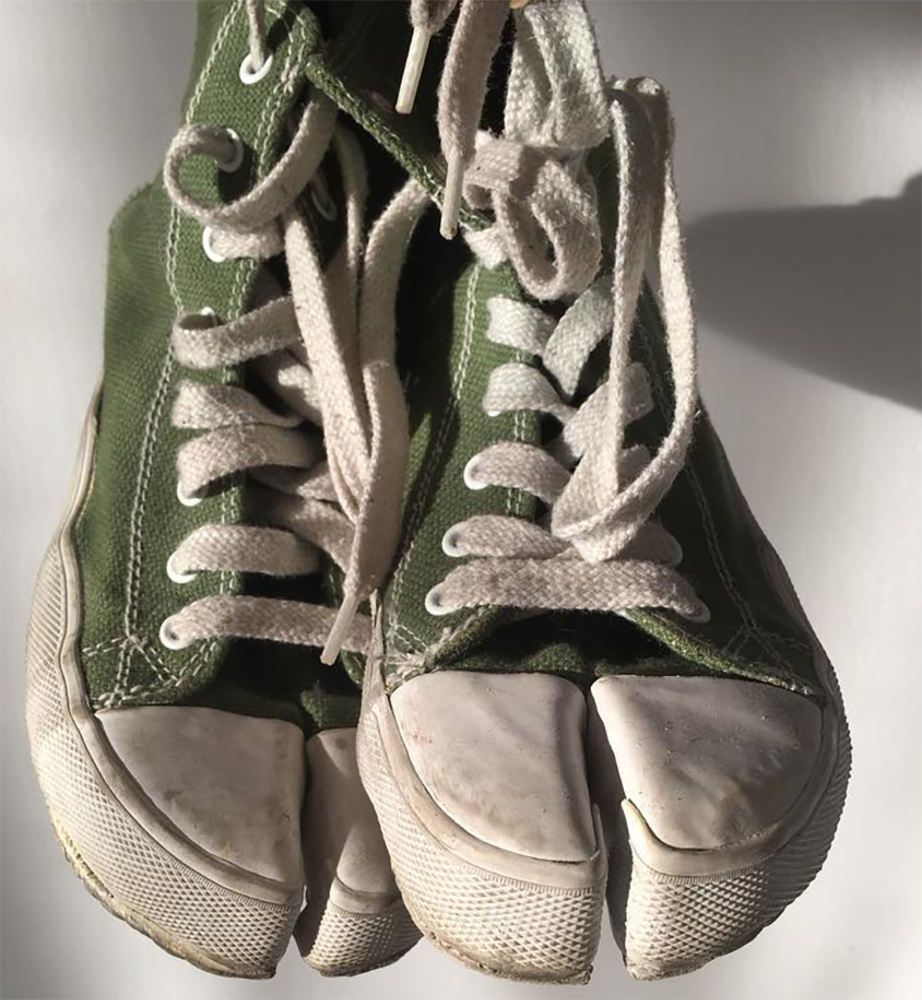 Photo via Instagram @me_friday
When you only have four toes and you want to give a shout out to Star Trek, try on these cringe-worthy sneaks.
13 Flip Flops That Defeat the Purpose of Shoes
Photo via Instagram @sofastar
Why go barefoot when you could actually wear the ground with a plastic strap? Your feet may be itchy all day, but at least it's great camouflage.
14 Fish Flops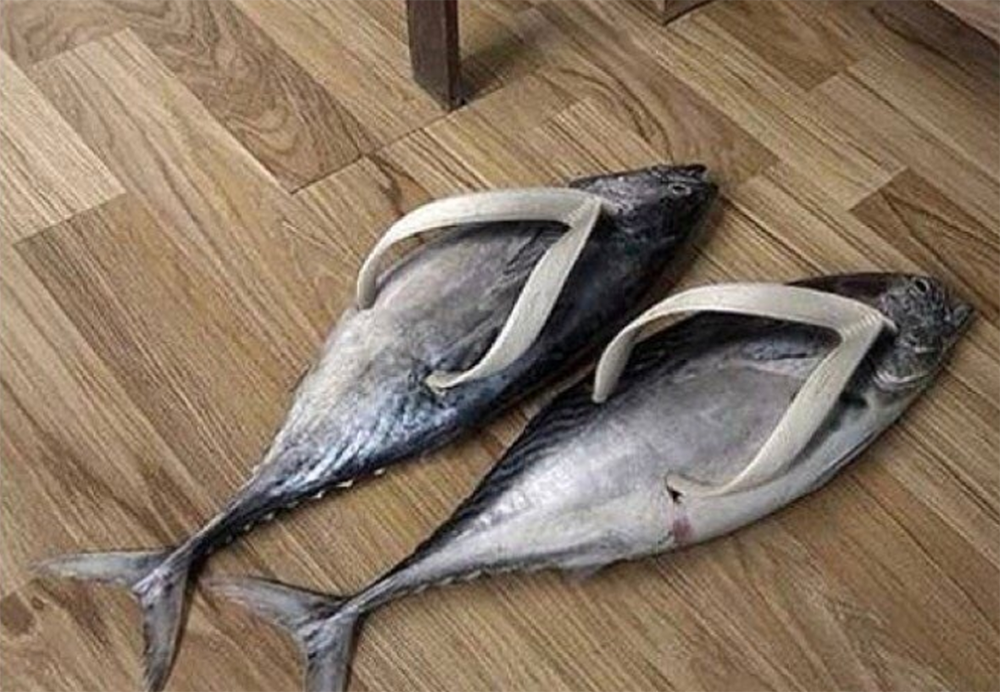 Photo via Instagram @crookedkid03
When you want a look that says fresh from the deli, these are for you. Don't let the fins hit you on the way out.
15 Chick Heels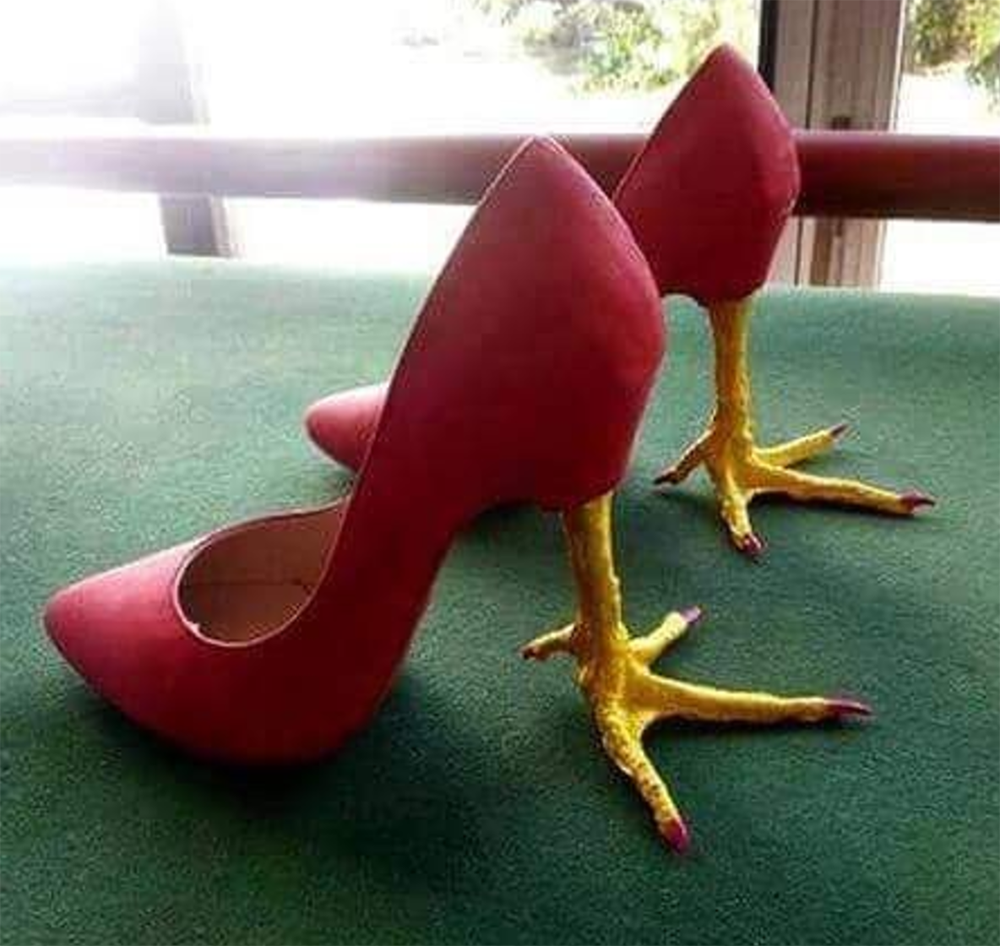 Photo via Instagram @fashioniel
Ok, come on now. That's enough internet for today.
We hope you enjoyed shaking your head at these weird shoes with us. Sorry for any mental scars that may have taken place along the way.