What Happened To Megan Fox's Thumbs? Here's What We Know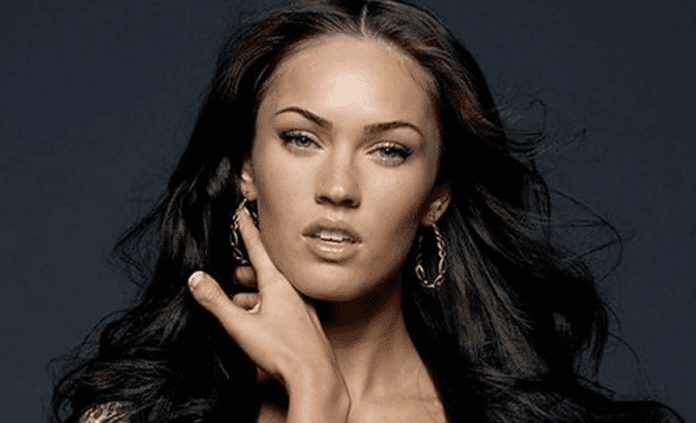 Megan Fox has shortened thumbs and this is as a result of a genetic condition known as Brachydactyly. According to HealthLine, it is a condition in which the end bones of the thumbs are shortened but all the fingers are normal.
Despite Megan Fox's beauty and skill in front of the camera, this physical feature of hers her has left people second-guessing her flawlessness. After she starred in a 2010 Super Bowl advert for Motorola, the public noticed she had big thumbs. Since then, there have not ceased to be questions about Megan Fox's thumbs.
Nevertheless, Megan Fox is living quite a life as an actress. She is considered one of the most desired women in the world and was dubbed the most famous actress of the 21st Century. Some of the most reputable movies she has featured in are the Transformers film series, Teenage Mutant Ninja Turtles (2014), and its sequel, Teenage Mutant Ninja Turtles: Out of the Shadows (2016), among others.
Her dazzling beauty and performance in these movies further endeared her to moviegoers and the global Hollywood audience as a whole. However, people have, in recent times, been more focused on her thumbs and her battle with brachydactyly.
What Exactly is Brachydactyly?
Brachydactyly is a genetic condition that affects the hands or feet by shortening the bones in the fingers or toes. The condition is hereditary and poses no threat to the individual suffering from it.
Individuals with Brachydactyly are usually born with it, but a fraction of that number may only manifest as they grow up. As already mentioned, the condition poses no more threat to the individual as it only means that their fingers or toes will be shortened. The toes/fingers will appear shorter while the nails will be broader; hence its nickname of "short digit."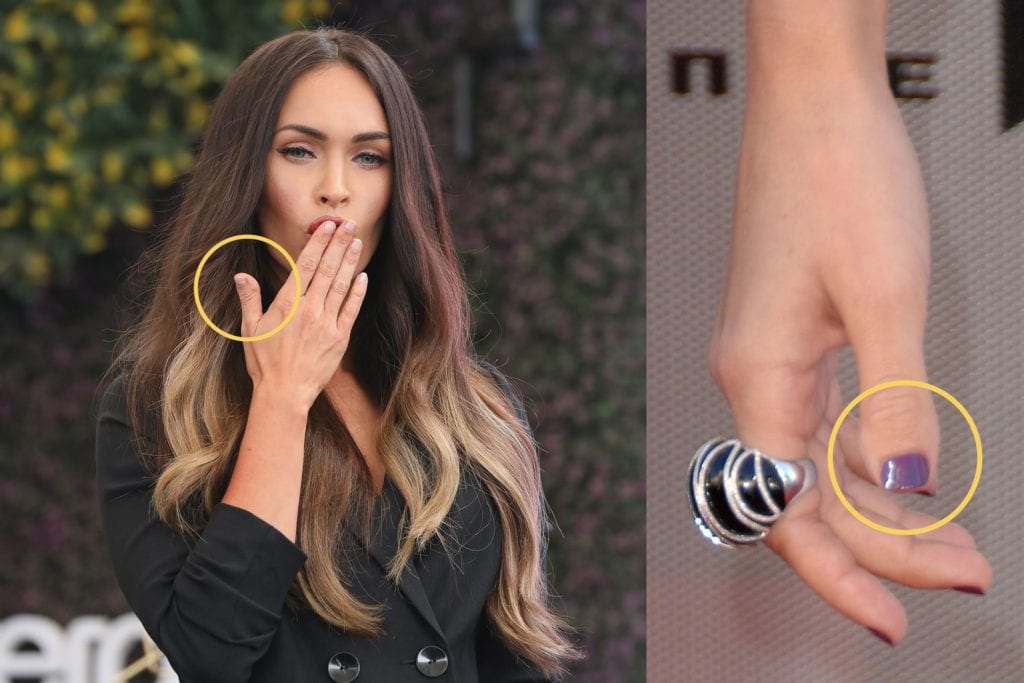 Medical research has shown that up to about 4% of the people in the US suffer from brachydactyly. A significant part of that number is unaware of the condition. This is probably why Megan Fox could not hide hers from the full glare of the public, as the public is scrutinizing almost everything about her.
When Did The Issue About Megan Fox's Thumb Become Public Opinion?
People started noticing this particular physical feature as soon as Megan became a public figure and attended public functions. Speculations about Megan Fox's thumb didn't become as pronounced as it is now until the Motorola advert that she did in 2010 for the Super Bowl. In the ad, Megan was in a bubble bath using her Motorola device. The fact that she had no clothes on didn't catch the audience's attention as much as the switching of her hands did.
People observed closely and noticed that the model used in the commercial when pressing the phone was not Megan Fox but another hand model. It made people question the rationale behind changing her for a hand model at that instant because this is not common for most commercials. The rumors were that Megan may have been embarrassed by her condition and was not confident displaying it.
Megan's Reaction About Her Thumb
Megan did very little to confirm nor deny the fact that she may be ashamed of her thumb as she made mention of it on one occasion as being "weird" and "really fat." The only thing missing from that statement is that she didn't confirm whether she sees the thumb as an imperfect part of her body or that she doesn't care much about what people may say about them.
At a point in her life, Megan Fox mentioned that she is insecure and has obsessive-compulsive disorder (OCD), and has thought about harming herself sometimes. Still, she did not indicate whether that was due to her thumbs even though she has a flawless body and shape.
Social Media Reaction To Her Thumbs and Its Influence on Her Career
Even though Megan Fox claimed to be aware of her condition, social media, Twitter especially, continues to be abuzz with tweets concerning Megan and her thumb. One user tweeted that "the only ugly thing about Megan Fox is her thumbs." But the fact remains that having brachydactyly did not stop Megan from being the very best at what she does. She's one of the most popular screen actresses in the 21st Century who has achieved tremendous success.
The adoration and praise that she gets from her acting are things that not even her fat thumb can take away from her. She starred in the Transformer movies and played significant roles in two of its sequels before falling out with the movie's director, Michael Bay. It is alleged that the Director asked Megan to gain ten pounds for the subsequent role.
Fox's break from the Transformer franchise enabled her to focus on another project, notably the movie, Jennifer's Body – a horror flick where she played the lead role. She later starred as April O'Neil in the Michael Bay-produced movie, Teenage Mutant Ninja Turtles. This happened after the duo settled their differences. She also featured in so many other movies and is the recipient of several other awards, notably two Scream Awards and four Teen Choice Awards.