Zoolander's Le Tigre, Blue Steel and Magnum Poses Are All The Same
Please subscribe to our newsletter to receive updates from Your Next Shoes. This post may contain affiliate links. Please see our disclosure for more details.
The second film featuring a fictional narcissistic male model named Derek Zoolander, Zoolander 2 was filmed on such a tight schedule that Penelope Cruz claims she did not see Will Ferrell on set, even though the two had a scene together.
She stars as Valentina Valencia, Derek's love interest and 2nd wife, in the 2016 American action-comedy film directed by Ben Stiller.
However, Penelope was able to finally see Will during their promotional tour in Berlin, Germany.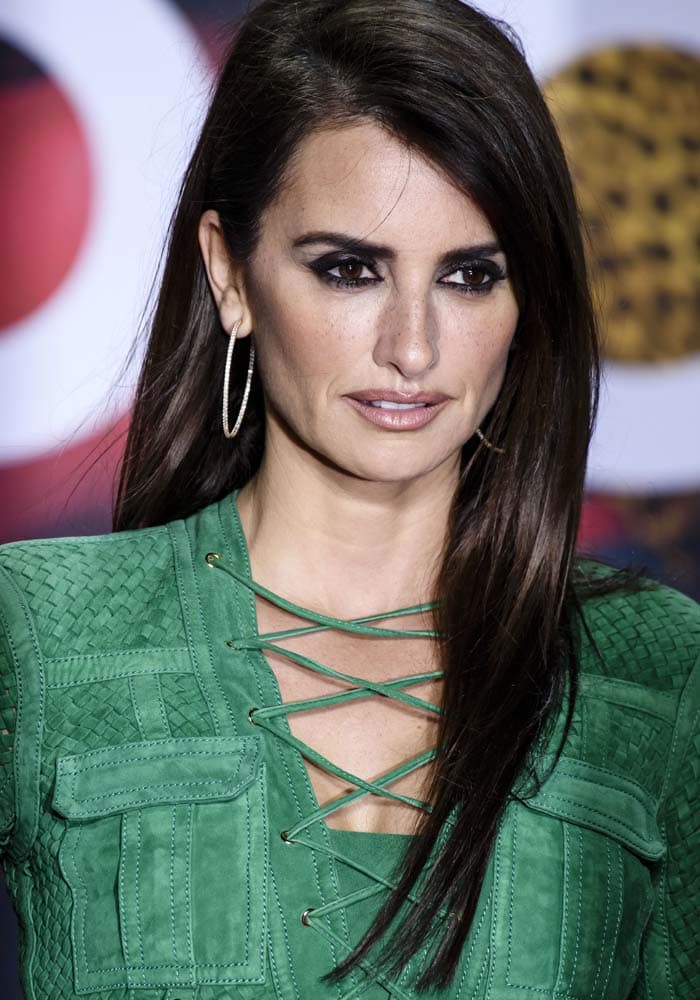 Penélope Cruz wears her hair down at the premiere of "Zoolander 2" held on February 2, 2016, at CineStar Sony Center in Berlin, Germany
What are the Zoolander poses?
A running gag in the Zoolander films is Derek's ultimate model looks, which are known as "Magnum, " "Le Tigre," and "Blue Steel." They are essentially just different names for the same pose.
Ben Stiller popularized Blue Steel pose as the title character in Zoolander (Credit: Joe Alvarez)
Ben Stiller revealed on The Graham Norton Show how he produces the famous look.
"It's a six-part process," Stiller said of the "Blue Steel" pose. "It starts, first of all, with the thought, the inception of it. Secondly, it's starting to feel it in the lower part of your body, and then allowing it to come up, and then really pushing through from the diaphragm up through the throat and out through the nose. Without thinking at all. You just have to clear your mind, it's probably the biggest thing."
Singer Elton John compared the "Blue Steel" look to Victoria Beckham posing. "She's got that look right down," the English artist said.
"Always. All the girls know how to look at the right angle. They go…," John added, and made a funny face that comedian Graham Norton described as a "fish gape."
Derek Zoolander's one and only trademark look is known as Le Tigre, Blue Steel, and Magnum
For the movie premiere in the German capital, Penelope wore a sexy short green dress by Balmain featuring the brand's signature lace-up neckline.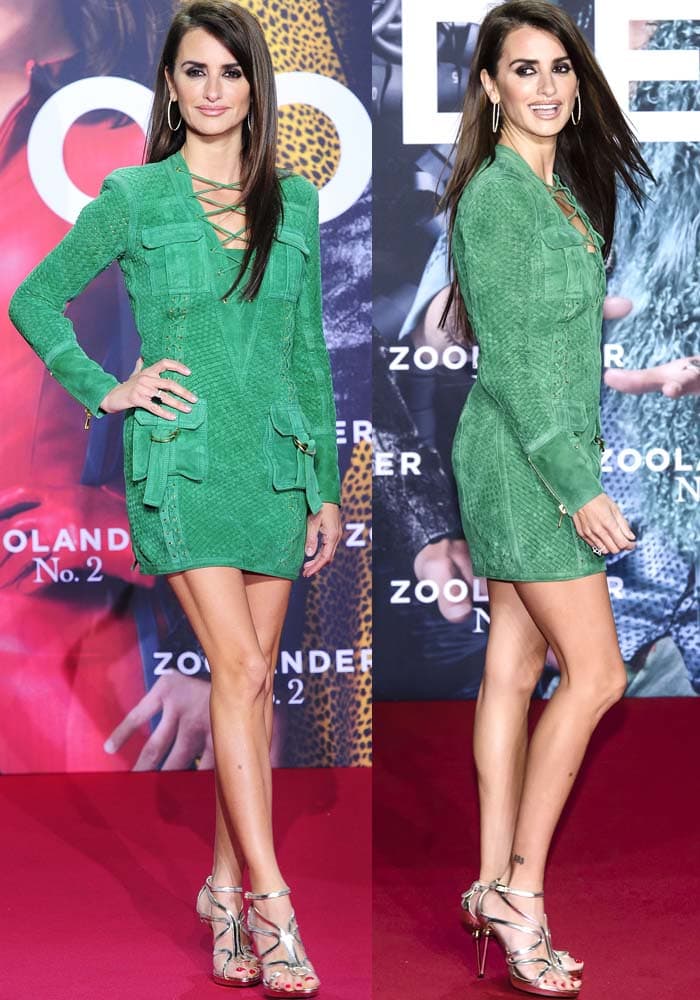 Penelope Cruz wears a short green Balmain dress on the red carpet
The Spanish vixen wore hoop earrings and a ring from Chopard and paired her bling with the metallic "Ondulation" sandals by Roger Vivier.
Penelope Cruz's feet in metallic Roger Vivier sandals
Penelope said she was looking forward to seeing Will because she was a huge fan of the comedian.
Ben Stiller, Penelope Cruz, and Owen Wilson pose for photos at the premiere of "Zoolander 2"
Unfortunately, Will wrapped up filming about a week earlier, and the two actors shot their scene separately.
Penelope Cruz and Will Ferrell filmed their Zoolander 2 scenes separately
To get Penélope's red carpet "Ondulation" sandals from Roger Vivier, hop on over to Saks Fifth Avenue or Nordstrom.
Gold Roger Vivier 'Ondulation' Metallic Leather Sandals, $818 – $1,039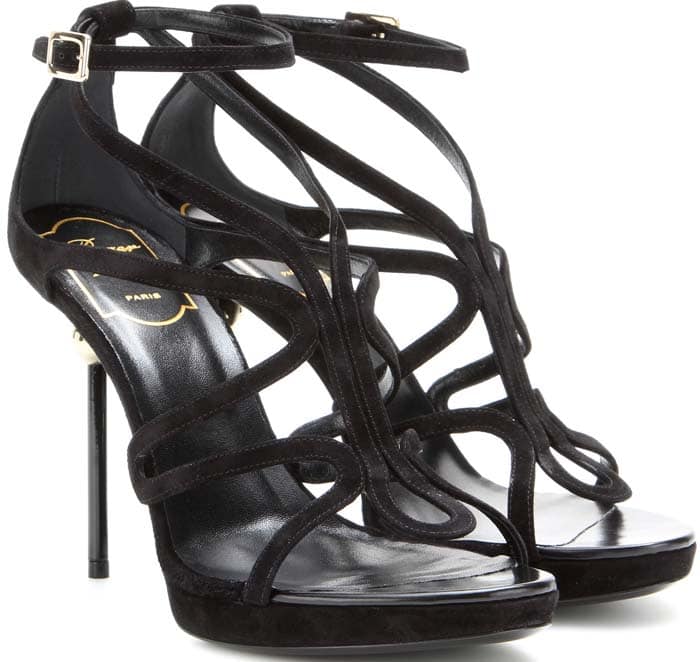 Black Roger Vivier 'Ondulation' Suede Sandals, $992
Credit: Ralf Succo / Brian Dowling / Dave Bedrosian / Future Image / WENN / AEDT