Louboutin Heel Height Comparison
6 pairs of pumps & 7 pieces of advice: A Christian Louboutin Heels Review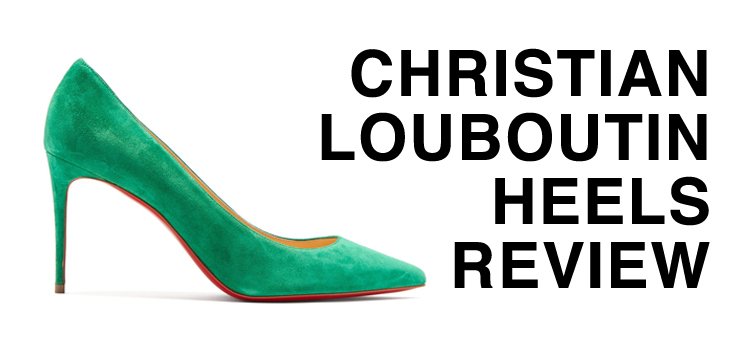 In general, Christian Louboutin shoes run a half size smaller than most FR shoes. They're usually marked as IT/EU sizing.
For comparison's sake, my shoe sizes run like this:
-Adidas Stan Smiths, US 8
–Chanel Shoes, FR 39
–Golden Goose, IT/EU 39
–Hermès, FR 39
–Isabel Marant, FR 39-40
-Nikes, US 8.5
–Repetto, FR 39.5
If it helps, the tip of my big toe to my heel measures 23.5 cm or 9.25 inches.
Louboutin Kate Sizing
My Christian Louboutin Kate heels, with a pitch of 85mm, are a 39.5.
There's the tiniest inkling of space to spare, but I can walk in them just fine.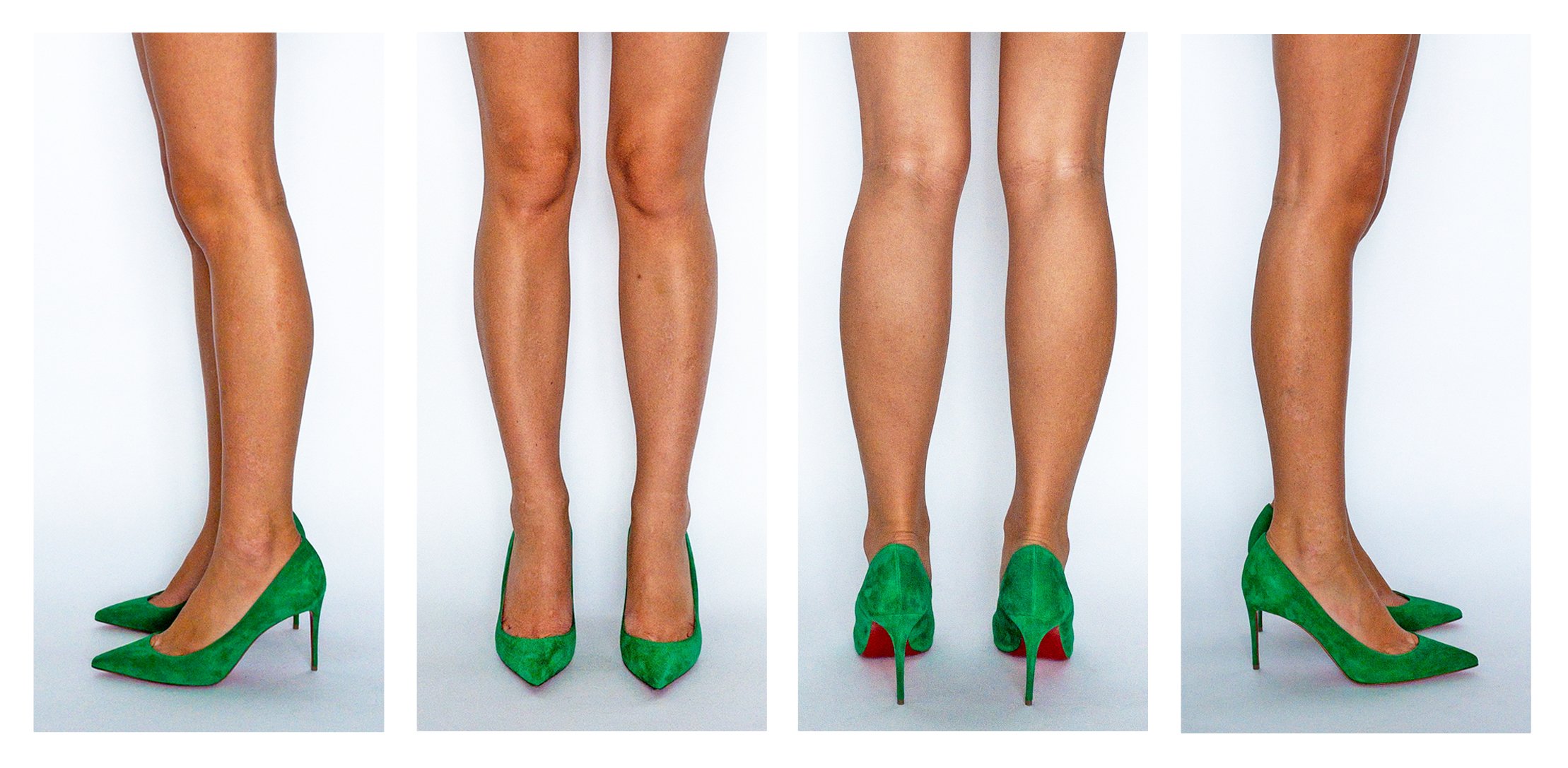 In emerald green suede, they're my newest pair and immediately caught my eye… and are surprisingly super wearable and comfortable.
Comfort Level: 9/10
Louboutin Pigalle Sizing
My studded Christian Louboutin Pigalle heels, with a pitch of 120mm, are a size 39.5.
Studded Louboutins, like these, run a little large.
It was 2010 and the Madison ave boutique only had a 39.5 left.
I'm not even sure why I'm including my Pigalles in this review, other than to publicly humiliate myself because they probably aren't the right size and…
… I just CANNOT walk in them.
Even if I put in a Dr. Scholl's insole, try a heel liner, or stuff the toe with a bit of tissue to get a tighter fit, I cannot walk in them.
5 inch heels just aren't for me.
Comfort Level: 0.5/10
Louboutin Simple Pump Sizing
My Christian Louboutin Simple Pumps, with a pitch of 100mm, are a 39.5.
The Simple Pumps simply fit perfectly.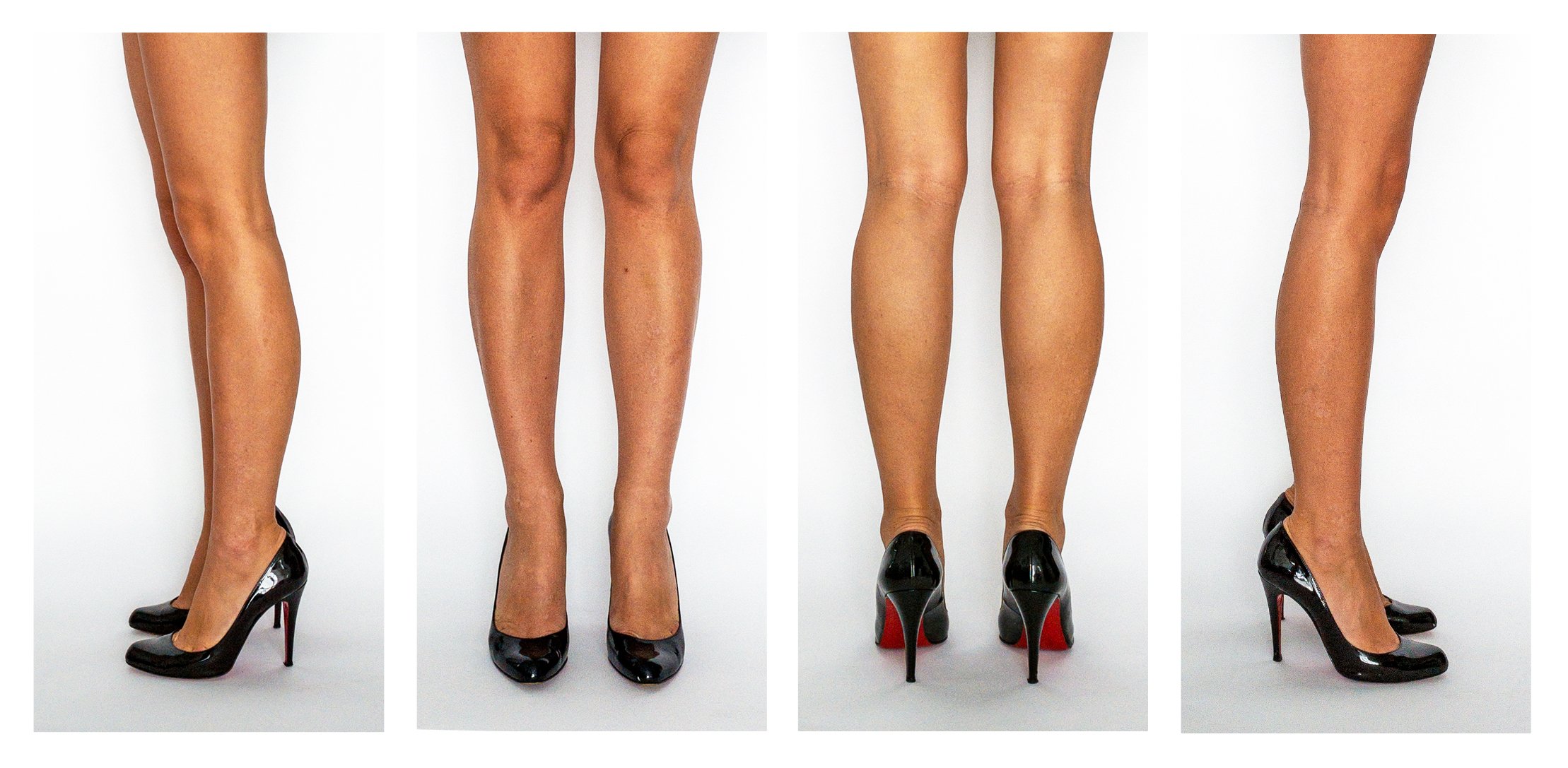 Tip: Don't walk on the Highline in NYC or stumble on the cobble stoned street outside of Pastis if you want to preserve your pumps — mine are a mess because of that.
… but the black patent leather still shines like a fresh coat of Chanel's Black Satin nail polish.
Comfort Level: 9.25/10
Louboutin Boot Sizing
My Christian Louboutin Boots (the "Vickys"), with a pitch of 120mm, are a 39.5.
Online shopping was just getting started and I was reticent to order Louboutins online…
… but they ended up fitting perfectly.
Comfort Level: 9.5/10
Louboutin Follies Strass Review & Sizing
My Christian Louboutin Follies Strass 85 pumps are also a size 39.5.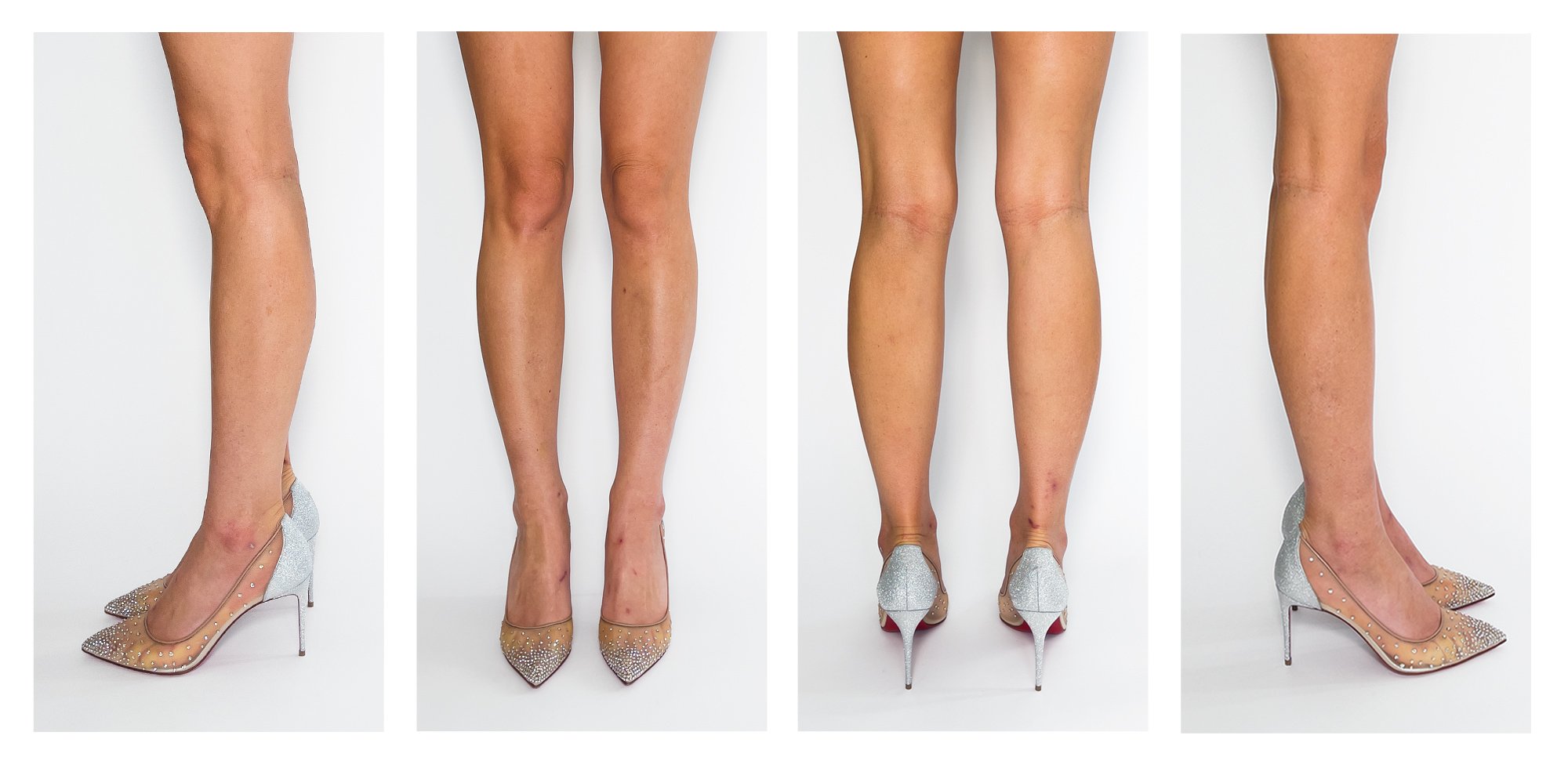 I've never been one to dream of my wedding day, or whatever, but ever since I was in high school, it was always my dream to wear sparkly Louboutins with my wedding dress…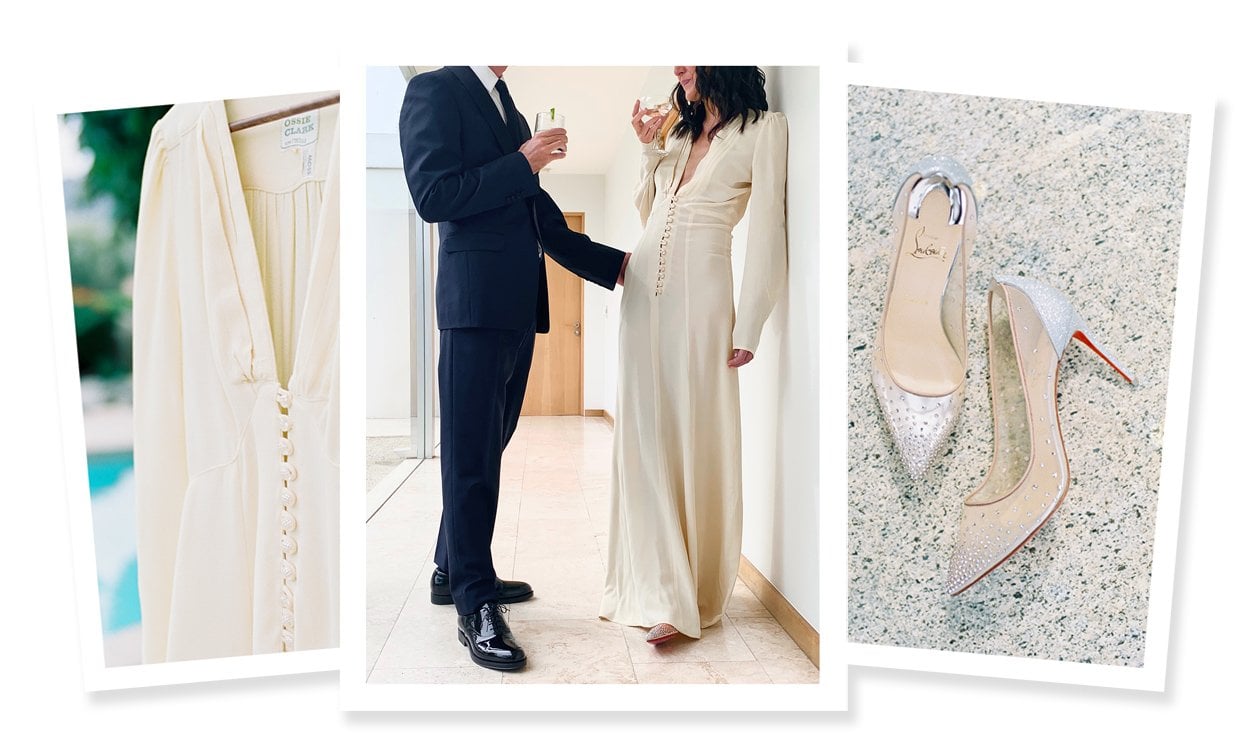 For my wedding day, I wore these for some photos, then swapped them for a pair of Prada platform sandals because as it turns out, the crystals on Louboutin's Follies Strass pumps really hurt your feet.
However, when I did wear them, they looked like a sparkling stunning vision…
Comfort Level: 3.5/10
Louboutin Mary Janes/2" Heel Review & Sizing
My Christian Louboutin Vernica Mary Janes are a size 39 (super similar pair in Psychic red here!).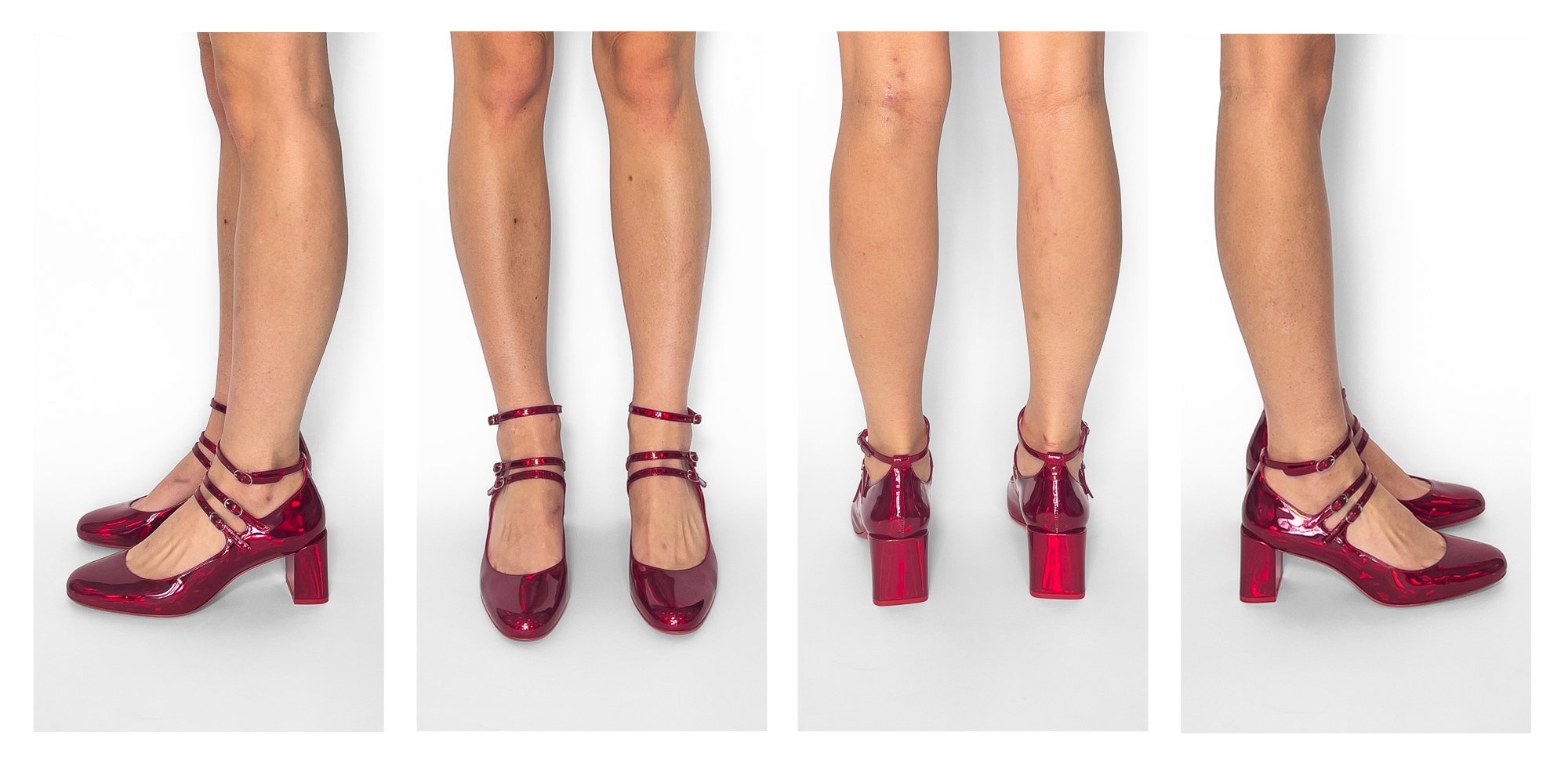 … yes a half size down than all my other Louboutin shoes and they fit perfectly.
This surprised me too.
After Taylor Swift's iconic "I Bet You Still Think About Me" music video, directed none other than Blake Lively (also a good personal friend of Monsieur Louboutin), I needed these shoes.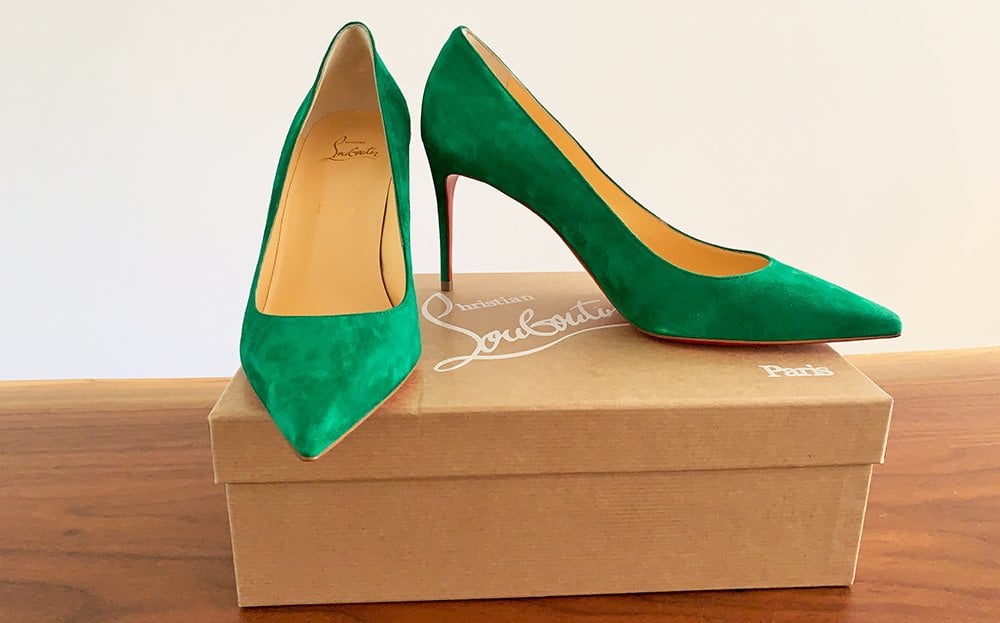 PROS & CONS
Pros
–Sole protector included: There is a clear film included to put on the bottom of your Louboutins, but it'd be better to just get them resoled by a professional who can match the red.
–Iconic: You have heard all the Billboard top songs about red bottomed shoes, I mean…
–Relatively easy to walk in: If there's a platform, it'll make it easier and if the pitch is lower, it'll also be easier.
Cons
–Tips Can Wear Easily: For whatever reason, my Louboutin tips are the first bit to show wear.
–Sizing: Tricky to get right at first, but once you do that's basically your size.
If we're talking about the skyscraper high Clou Bow swathed in sharp studs worn (or, uh, my studded Pigalles), then sure, stigmatize Christian Louboutin shoes all you want.
… but if you get a slightly more timeless pair, who could really judge you?
If it's Kate Moss, who just wore a pair of gold Louboutins to Annabel's, then sure, be our judge.
Christian Louboutin heels are available at a wide variety of retailers, like Net-A-Porter, Neiman Marcus, Matches Fashion, MyTheresa, or Saks.
Here are a few more minimalist styles that have caught my eye…
Note: newinspired uses affiliate links which costs you nothing… but means a lot to me. When you use these links, the money newinspired earns gets reinvested in blog content. Absolutely nothing on newinspired is "gifted," I purchase each item with my own money. Affiliate commissions are used to purchase new items to honestly & thoroughly review. If you found this review helpful, consider using them to support newinspired.