Emily Ratajkowski's Sexy Feet and Legs, Height and Ethnicity
Please subscribe to our newsletter to receive updates from Your Next Shoes. This post may contain affiliate links. Please see our disclosure for more details.
Scroll down to see the best outfits and shoes worn by Emily O'Hara Ratajkowski, an American model and actress.
Is Emily Ratajkowski short?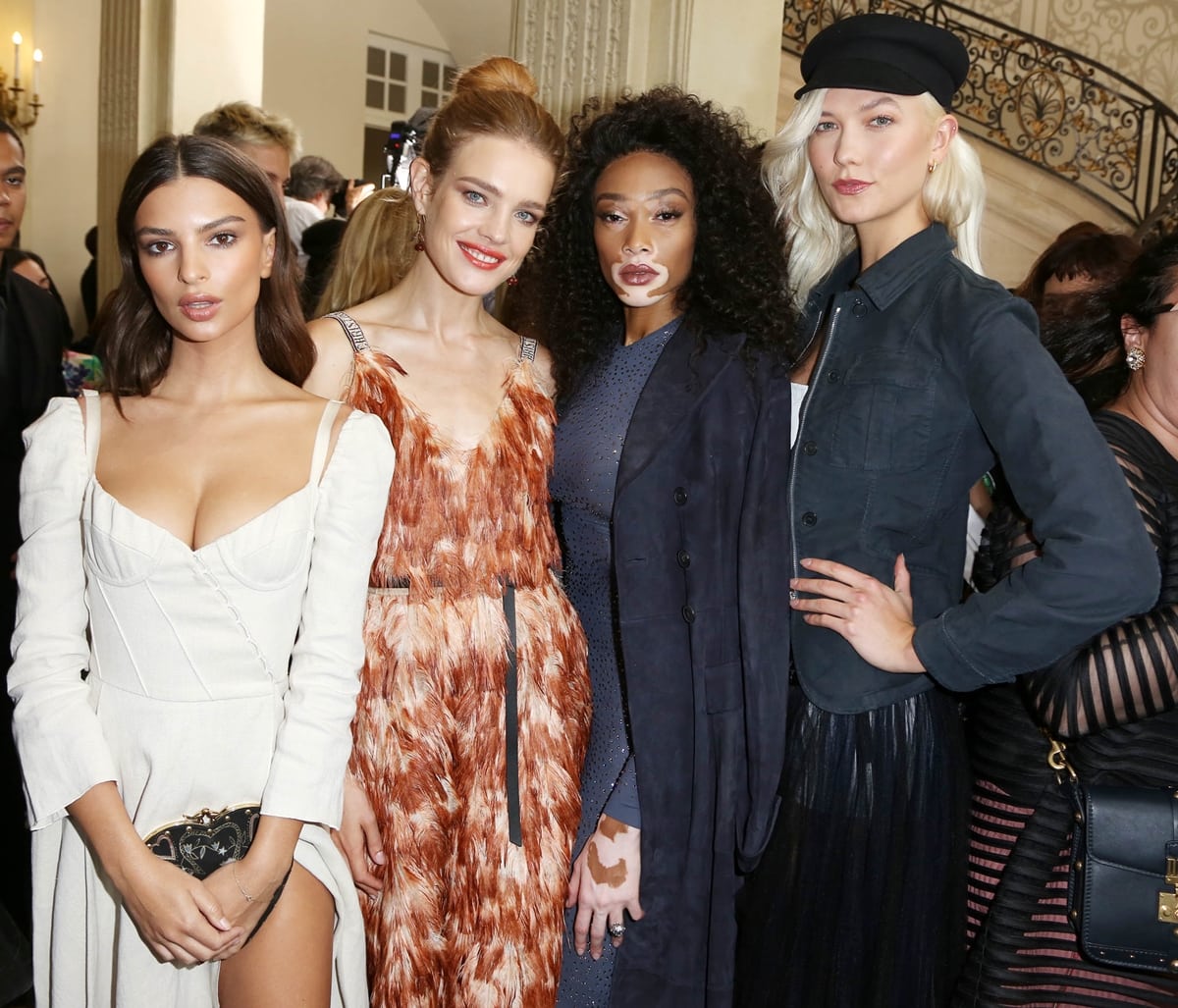 Emily Ratajkowski is much shorter than Natalia Vodianova, Winnie Harlow, and Karlie Kloss (Credit: Jerome Domine / ABACA / INSTARimages)
"I'm not a typical model. I know people are always like, 'What do you mean?' but I'm 5'7", I'm four inches shorter than every girl on set, I have big boobs," she said about her relatively short height in an interview with OfficeMagazine.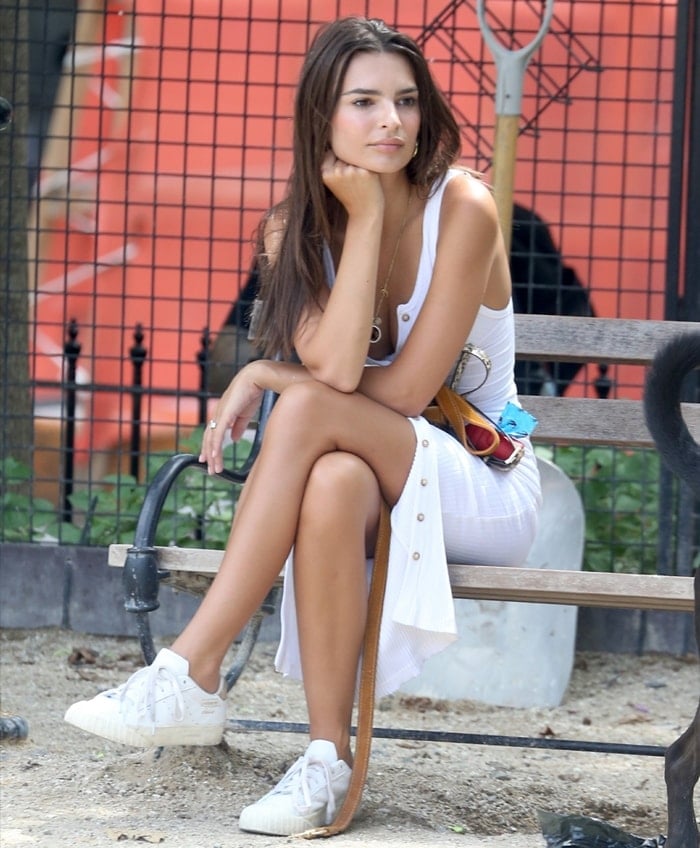 Emily Ratajkowski wears a white dress and matching perforated Adidas Everyn sneakers in New York City on August 1, 2019 (Credit: WENN)
How old is Emily Ratajkowski?
She was born on June 7, 1991, in Westminster, London, and wears a shoe size 8.5 (US). She celebrated her 31st birthday on June 7, 2022.
Is Emily Ratajkowski Polish?
Identifying as "Polish-Israeli," her maternal grandfather was a Polish Jewish immigrant, and one of her paternal grandparents was Polish. She also has Irish, German, English, and Welsh ancestry.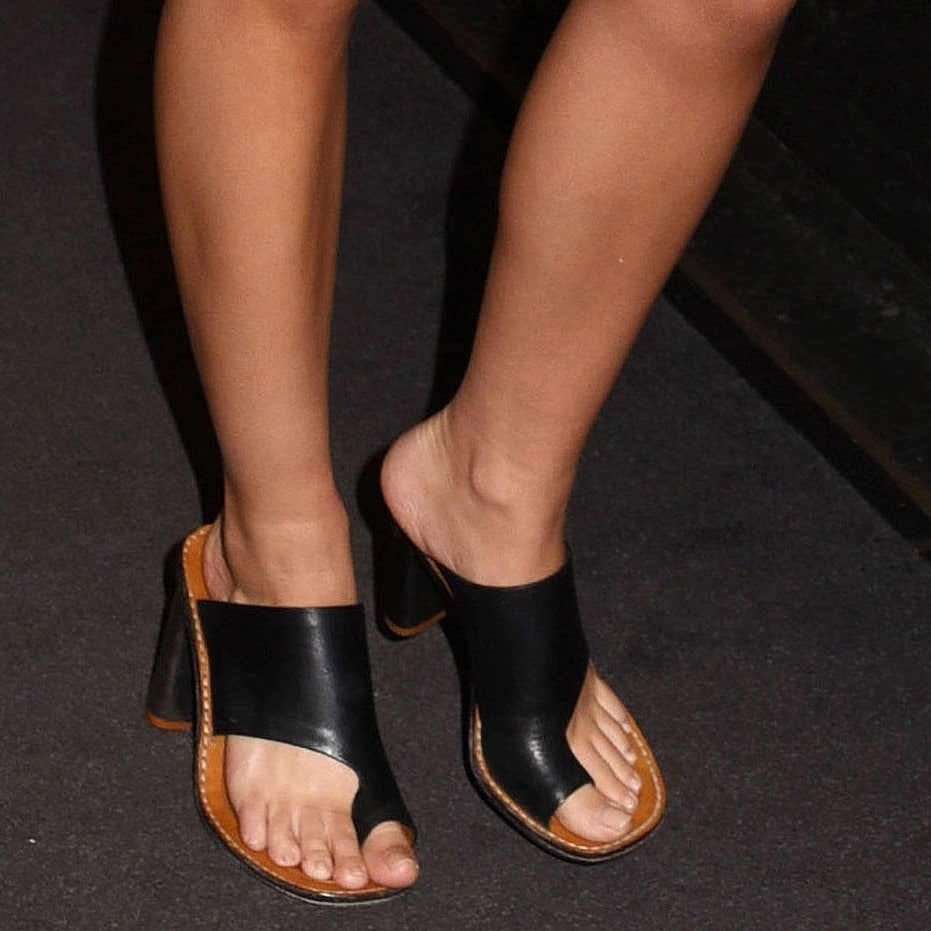 Actress Emily Ratajkowski displays her feet and legs in Celine heeled slide sandals for an interview on Late Night with Seth Meyers in New York City on March 10, 2020 (Credit: John Eddy / INSTARimages)
"In my 20s, a musician friend met and married a Polish artist, Natalia Witkowska. Natalia was the finest painter that I've ever known. We worked and had exhibitions together for a few years when she sent photographs of my work to a friend of hers in Warsaw. I had no idea that she had done this, but an invitation came for me to exhibit in 1981 (a very interesting time in Poland). I took the invitation as an adventure, but when I arrived, all of my father's and grandparent's ways came back to me. I felt a genuine connection. For the first time, I thought of myself as Polish – I still do. I've returned to Poland many times," her artist father, John Ratajkowski, told The First News.
"People either think I have a crazy Polish accent or a British accent; then I say 'gnarly' and surprise everyone," Emily joked about her accent in an interview with Vanity Fair.
Emily Ratajkowski wears a neon orange dress with a chainmail purse from Paco Rabanne and black strappy sandals for Gigi Hadid's 27th birthday party at Zero Bond in New York City on April 23, 2022 (Credit: MEGA / WENN)
On February 23, 2018, Emily Ratajkowski announced that she had gotten married to actor and producer Sebastian Bear-McClard. She filed for divorce in September 2022.
Emily Ratajkowski displays her feet in strappy black heels at the Balmain show as part of the Paris Fashion Week Womenswear Fall/Winter 2015/2016 on March 5, 2015, in Paris, France (Credit: Beretta / Sims / Startraksphoto)
Born to American parents in London and raised mainly in California, she has a net worth of approximately $8 million.
Emily Ratajkowski Facts
| What is Emily Ratajkowski's net worth? | She is an American model, author and actress with an estimated net worth of $8 million. |
| --- | --- |
| Full Name: | Emily O'Hara Ratajkowski |
| Born: | June 7, 1991, in Westminster, an area of Central London, United Kingdom |
| Dating: | She married actor and producer Sebastian Bear-McClard in a surprise New York City courthouse wedding in February, 2018. |
Emily Ratajkowski's Pretty Feet and Hot Legs
Olivia Wilde Reunites With Ex Jason Sudeikis at Son's Football After Emily Ratajkowski Admits Feeling Bad About Harry Styles Kiss
They ended their engagement in 2020 after nine years of dating. But on Saturday, despite their ongoing custody battle over…
ASH: French Luxury Meets Italian Craftsmanship in Fusion of Elegance and Quality
France and Italy are two powerhouses in the footwear industry. What happens when you add a French flair to Italian…
Emily Ratajkowski Wows in Lace-Up Naked Dress by Feben at 2023 Vanity Fair Oscar Party
Emily Ratajkowski, a 31-year-old activist, model, and author, demonstrated her familiarity with naked dresses once again at the 2023 Vanity…
Emily Ratajkowski Overcomes Imposter Syndrome, Inspires Graduates in Empowering College Dropout Speech
Emily Ratajkowski is a woman of many parts—she's a mother, a model, an actress, an entrepreneur, and a best-selling author….
42 Best Celebrity Boobs in Hollywood: Fake and Real Breasts
As the saying goes, beauty lies in the eye of the beholder. What one person finds attractive may not appeal…
Emily Ratajkowski Heats Up NYFW in 5 Outfits After Filing for Divorce From Sebastian Bear-McClard
Emily Ratajkowski set pulses racing in daring outfits during New York Fashion Week amid split from her husband of four…
Emily Ratajkowski Uses Sex Appeal for Money in Sheer Lace Dress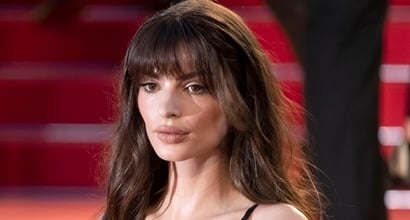 Not afraid to use her sex appeal to make money, Emily Ratajkowski turned heads in a full lace Miu Miu…
Emily Ratajkowski Gives Versace History Lesson With Carnival Dress
Emily Ratajkowski reminded us all why Versace ruled the 1990s. The supermodel made a splash at the MET Gala when…
Emily Ratajkowski Flashes Boobs in Sexy Orange Top at Vanity Fair Oscar Party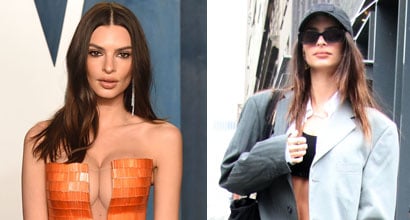 She never fails to make jaws drop in her signature revealing outfits. And on Sunday, Emily Ratajkowski was at it…
Emily Ratajkowski Pulls Off Cool Girl Model Off-Duty Style in Wild Yellow Zebra-Print Coat
It's been four years since Emily Ratajkowski secretly tied the knot with Sebastian Bear-McClard. On Wednesday, the 30-year-old model marked…
NY Times Bestselling Author Emily Ratajkowski Wears Hot Pink Blazer and Paris Texas Boots for My Body Book Signing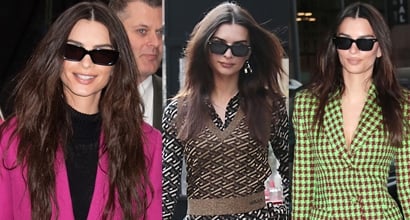 Emily Ratajkowski is officially a New York Times bestselling author! Her new book, My Body, released on November 9, has…
Emily Ratajkowski Knows Why Women Love Pete Davidson
During her appearance on Late Night With Seth Meyers earlier this month, Emily Ratajkowski did her best to explain why…
Emily Ratajkowski Relieved to Have a Boy After Revealing She Was Sexualized Before Puberty
Known for her signature plump lips, she's often seen flashing the flesh in risky gowns and dresses. But on Monday,…
Emily Ratajkowski Accuses Robin Thicke of Groping Her Boobs
Emily Ratajkowski put on a brave face as she made her first red carpet appearance on Monday after accusing Robin…
How Emily Ratajkowski Wears Long Shorts With Envt Bra Top and New Balance 574 Sneakers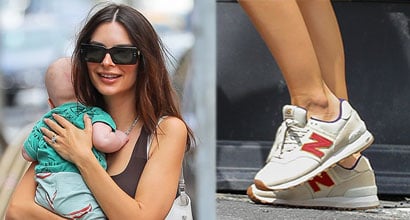 She's proving to be a doting mom! Emily Ratajkowski was pictured cradling her firstborn in her arms while out strolling…
Why Emily Ratajkowski's Boobs Are Too Big For Hollywood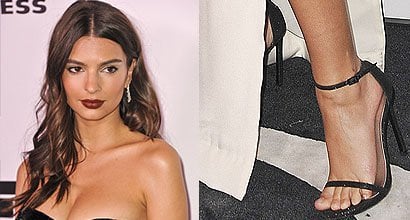 Not afraid to flaunt her boobs, Emily Ratajkowski was one of the beautiful faces who graced Harper's Baazaar's Celebration of…
Emily Ratajkowski Flashes Post-Baby Abs in Halter Crop Top and Low-Rise Jeans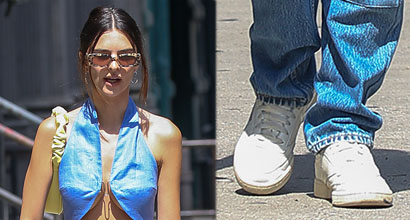 It has only been three months since she gave birth to her first child with Sebastian Bear-McClard, and Emily Ratajkowski…
Emily Ratajkowski Runs Errands in Rowing Blazers Harlequin Jacket and Vans Old Skool Shoes
We're used to seeing her in revealing outfits that showcase her enviable assets. But on Thursday, Emily Ratajkowski decided to…
Emily Ratajkowski and Husband Sebastian Bear-McClard Take Newborn Son Sylvester Apollo Bear Out for the First Time
She revealed her pregnancy in October. And on March 8, Emily Ratajkowski gave birth to her first child with her…
Emily Ratajkowski Shares Nude Selfie With Kim Kardashian
In March 2016, Kim Kardashian shared another NSFW selfie. Covering her famous breasts with a black bar, she posed topless…